A Kisii woman by the name Nyanchera has shocked her villages after she appeared beautiful and sweet.The lady was informed by her husband who lives in USA that she will be flying abroad for the first time.Since she wanted to look fashionable,she went to Nairobi Nyamakima area and spent Ksh 5,000 to buy bleaching tablets.
Nyanchera came at night from Nairobi and in the morning,nobody was able to recognize her.The villagers gathered to stare at her.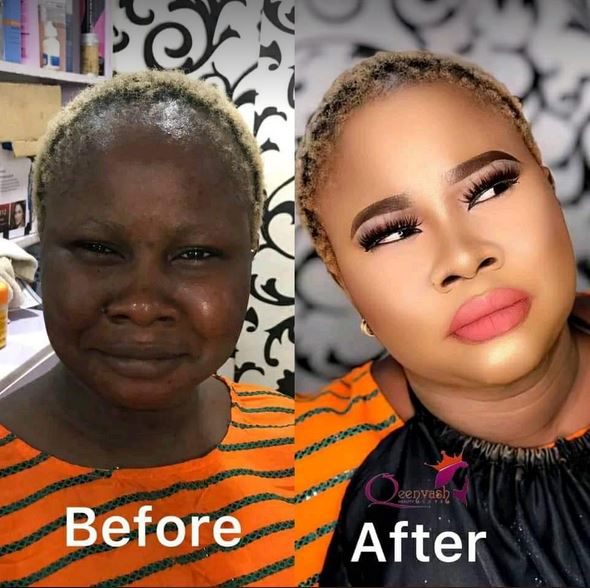 Nyanchera will be flying to USA next week.See how she looks now!!!