There are over 100 businesses to start in Kenya with as little as Ksh5,000 in 2021.Any amount from 5k to 1 million is enough to run a successful business.
For those looking for business ideas, here is a list of businesses to start in Kenya with with 5K,10k,20k,50k,100k,200k,500k and 1 Million in 2021:
BUSINESSES TO START IN KENYA WITH 5K
Mitumba business
Hawking
Selling honey
Selling Pishori rice online
Selling fresh juice
Planting and selling Sukuma wiki
Betting on football matches and jackpots
Selling Mandazi and Chapati in major towns
Selling products on social media
Selling sausages,smokies ,boiled eggs and samosa
Selling roasted and boiled maize
Become a YouTuber
Nowadays there are many people selling honey online. Someone buys honey for Ksh 600 and sells the same for Ksh800, making a profit of Ksh 200.All you need is a platform to market your honey.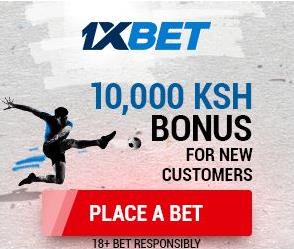 Pishori rice from Mwea is also hot cake. Most people buy Ksh100 per kg and sell the same for Ksh130 to Ksh200.Since Kenyans love Mwea rice, getting the market is not difficult.
You can also start selling products like smartphones, electronics and clothes on social media. Go to shops that sell those products on wholesale, take pictures and post on social media. When someone makes an order, rush to the shop and buy the product, then send to the customer.
For as little as Ksh 1,000, you can start selling mandazi and chapati in your own estate. In a day, you'll make between Ksh 200 and Ksh 5,000.
You can also start betting on football matches.I can recommend 22Bet because it gives free bonuses,click here to register and start betting
BUSINESS TO START IN KENYA WITH 10K
Blogging
Mitumba business
Small grocery shop
Selling mitumba camera clothes
Selling clean water in Nairobi estates
Selling women clothes and shoes
Start home salon where you don't pay rent and license for the business
Sell herbal juice
Selling mutura
Start rearing kienyeji chicken in the village
Blogging is a lucrative business, which can generate for you upwards of Ksh 100,000 per day.For me, this has been my way of life, I have earned millions upon millions from this venture. You need a capital of about Ksh10,000 to become a blogger in Kenya.I will refer you to Bluehost where you can register your domain and buy hosting for less than Ksh1,000,then get your website and start blogging,click here to visit Bluehost website
BUSINESS TO START IN KENYA WITH 20K
Grocery shop
Sell mitumba shoes
Sell camera clothes
Start shoe shining business
Sell branded t-shirts and hoodies
BUSINESS TO START IN KENYA WITH 50K
Online academic writing
Kinyozi
Grocery shop in estates
Farming
Academic writing need about Ksh50,000 in capital. What is required is a laptop and to register and start getting jobs. When you have accumulated enough experience, get your own account and start receiving jobs.
BUSINESS TO START IN KENYA WITH 100K
MPESA shop
Bank agency business
Printing, scanning and photocopy business
Boutique
BUSINESS TO START IN KENYA WITH 200K
Grocery & butchery business
Excecutive Kinyozi
Executive Salon
Car wash business
Cosmetics shop
Planting and selling hey
Bodaboda business
BUSINESS TO START IN KENYS WITH 500K
Playstation business
Online taxi business
Nyama choma joint
Wines and spirits shop
Start chicken rearing business—at least 300 broilers
Agrovet shop
Bodaboda spare part business
Selling bottled water
PlayStation is one of the most profitable businesses in Kenya today, one can make up to Ksh40,000 per day. The cost of starting this business ranges between Ksh400,000 and Ksh1 million. But the problem is security, you have to make sure the machines are well guarded.
BUSINESS TO START IN KENYA WITH 1M
Chemist shop
Restaurant in major towns
Matatu business
Large scale farming
Online shop like Jumia
Boutique
Fast food restaurant
Online taxi business
Garage business
Bouncing Castle
Borehole water business—selling to residents
Wines and Spirits wholesale business
Electronics shop
Invest in Unit Trusts
Motor vehicle spare part business