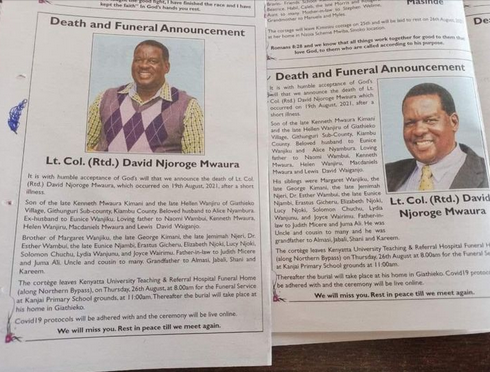 David Njoroge Mwaura died a peaceful death but his two wives have already started drama. One of the wives put an obituary claiming that the other one is an ex-wife while the other one recognized another wife.
The two wives spent Ksh 200,000 each to put separate obituaries where each one wanted to show that she is the legal wife of the retired Colonel. The jealous was too much that none of the wives wanted to put a joint obituary.
In Kenya, marrying two wives is like boiling water to be used to roast you.We even wonder how Njoroge will be buried.