When you are looking for a house in Nairobi, there are estates you should avoid, very dangerous–you might be killed in broad daylight.
I remember in 2010 I took a walk to Kariobangi.That time, the roundabout had not been built. While I was walking, I saw men boarding trucks and offloading goods as they move.Kumbe they were thieves. They even had mkokoteni to load the stolen goods. In Kariobangi, you'll be robbed in broad daylight even if you're a police officer.
If you are wondering which are the most dangerous estates in Nairobi,here is the list:
If you relocate to Dandora, they will know that you are around and steal from you properly. The gangs know the existing residents and new people coming in.Dandora is neighbouring Kayole, also one of the most dangerous estates in Nairobi.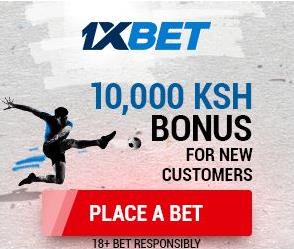 The houses in this estates are cheap, one can get a one bedroom house for just Ksh5,000.But don't dare settle there—you'll lose everything, even your life.
Kayole is also dangerous. There are several gangs in the area especially at Soweto.Here, you can't walk outside past 10 pm.However, there are some parts of Kayole which are safe, especially near Komarock Estate.Kayole was the home of Gaza gang which terrorized residents for decades.
Some gangs in Kibera travel all the way to Karen to steal, others wait for their prey along the bypass.Kibera is one of the biggest slums in the world.
Majority of thieves live in Kibera because rent is as low as Ksh500 per month, they can afford.
This is a place where Raila was an MP for 22 years. He wanted to change the face of the slum when he was the Prime Minister but the project stalled because the current government does not consider it as a priority.
Mathare North is a walking distance to Nairobi CBD.This is where there are all sorts of evils.Kupigwa ngeta mchana ni kawaida.Here,almost everyone is a suspect because they all look suspicious.Eveyday more than one crime must be reported in Mathare North.
Most parts of Huruma are dangerous. You can't live in this estate when doing well. Surprisingly, people who will steal from you are small boys.These boys don't value life,if you resist,they kill you.
Houses in Huruma are cheap, it's here most people start life from and move out when they start doing well. There is a place called Huruma Corner, you can't walk freely even during the day.
Mukuru Kwa Reuben/Mukuru Kwa Njenga/Mukuru Kwa Reuben
Mukuru slums are very dangerous. These are estates where people who have lost hope in life are living.
Any smartly dressed person is a target. You can't even cook your meat in peace—people will know you have money and strike when least expected. Here, owning a digital television is impossible.
When it rains, people prefer sleeping outside than inside the houses because it floods inside.
Mukuru slums are the mothers of problems and misery in Nairobi.
Muthurwa is a market near Nairobi CBD, but there is an estate within. When in a vehicle, don't open your window, thieves are all over.
To make matters worse, police are all over but thieves don't fear them. Someone will snatch your phone and walk majestically as if nothing happened. Police will just stare at them as you cry.
KM near Kenyatta University
KM is located behind Kenyatta University and it's regarded as one of the most dangerous small estates in Nairobi. Students of Kenyatta University fear to walk here past 9pm because gangs are many. These people steal even food from students—they don't have class.
The first thing Kenyatta University students are told when they repost is to avoid KM estate especially at night.
Githurai 45 is the capital of Mungiki.This is one estate you should live lavishly because you might lose your life. There are many gangs here, they even charge protection money from businesses in the estate.
Korogocho slums are notorious in crime. If your monthly salary is above Ksh30, 000,this is not a place to live in.Rent here is Ksh500 to Ksh 4,000 per month but majority of resident struggle to pay.Girls engage in prostitution to feed their families, boys roam around stela anything in order to buy food.
Another dangerous estate in Nairobi is Kariobangi.Even if the thieves are arrested daily, they can't be eliminated. The area is so dangerous that by 9 pm,you can't see anyone walking freely on the streets.
If you have a good job, don't be tempted to live in Kariobangi.