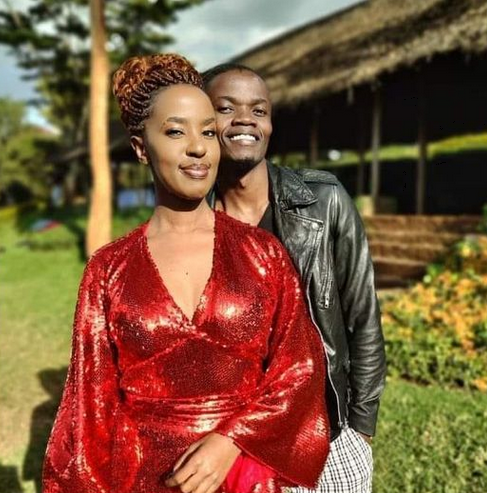 Singer Juliani is living in fear after receiving threatening messages from unknown persons. The singer received several messages on his phone to leave Lilian Nganga alone. He then went into hiding.
Today, he has reported the matter to the police and demanded protection. He claims that the message warned him of serious consequences if he continues to post the pictures online. He added that he has been given few days to leave the lady alone.
Lilian Nganga separated with Alfred Mutua two weeks ago after living together for 10 years. Though they didn't give any reason for the separation, it's believed that Juliani was the cause. The musician and Lilian have been dating for months now even when Alfred Mutua was married to the lady.
One advise I can give Juliani is to leave Lilian Nganga alone.No human being would be happy to see his partner with another man on social media.Kwanza the way Juliani is pausing it looks like anamdharau Alfred.