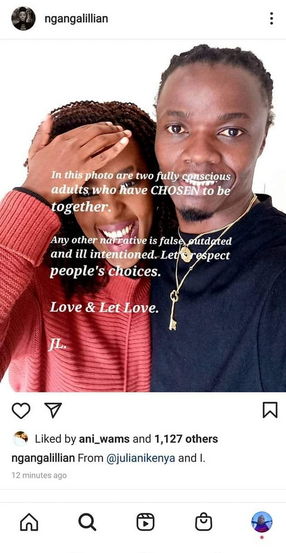 Barely a day after Juliani wrote a statement about his life, Lilian Nganga has confirmed that they are dating. The two started dating long time ago before Mutua discovered what they were doing in darkness.
Lilian broke her silence today, ending speculation that she is dating Juliani.She confirmed told other people to find something else to do and leave people in love alone.
From Monday, Alfred Mutua has been cooking for himself, he is so disturbed that he doesn't appear regularly in the media as he used to.The governor loves publicity.
Here is Lilian's statement: