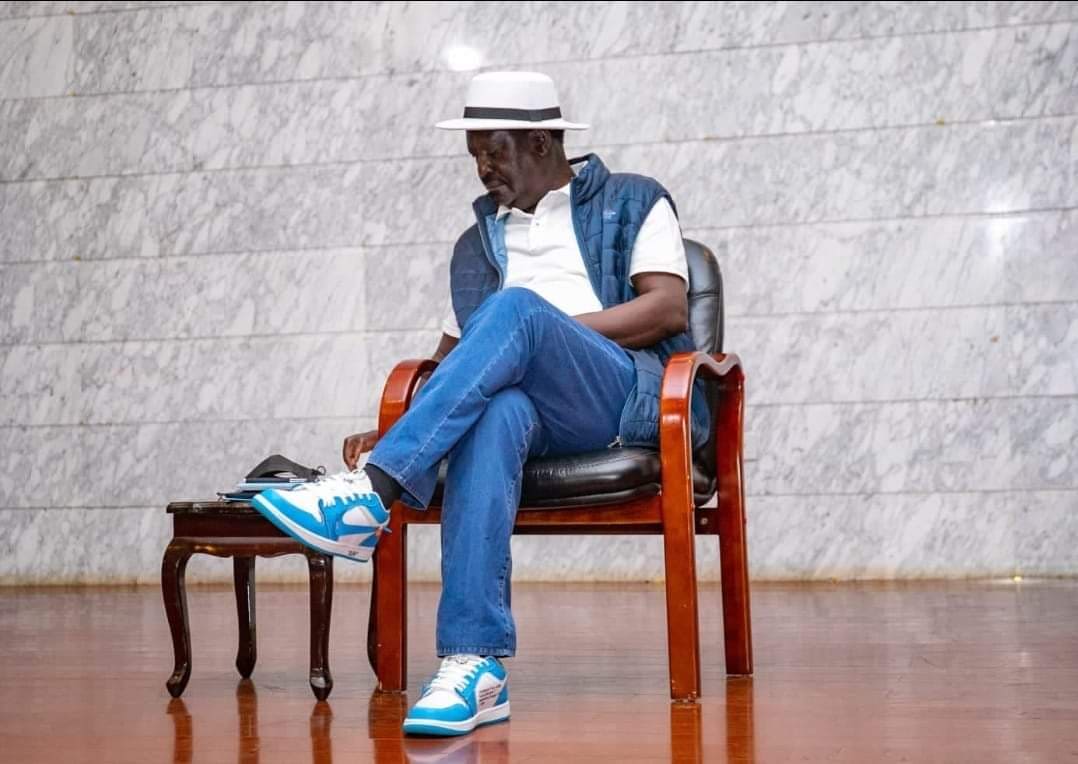 Former Prime Minister Raila Odinga has shocked Kenyans after wearing shoes worth 254k.The enigma was comfortable in the shoes which she shipped from Nike. According to Nike website, the total price of the sneakers after tax is Ksh 254,515.
Raila wore the shoes today when he was meeting youths from Mount Kenya. Youths who attended the event were shocked to see shoes they only see on websites—they are too expensive for them.
The Nike sneakers can last for more than 10 years even when you wear them consistently—they're very durable.Raila becomes the first person in Kenya to own these shoes.
Here are the photos: