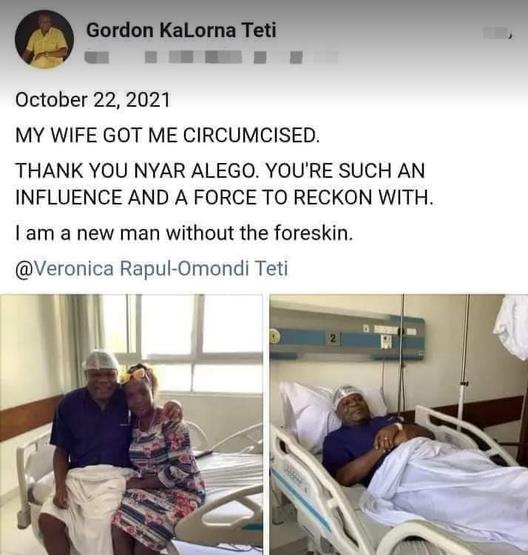 A Luo man by then name Gordon is excited this morning after getting circumcised.Gordon,who is married to a Kikuyu lady, says he can now breath fresh air after losing his 37-year-old foreskin.
Speaking from the hospital bed, Gordon thanked Veronica for encouraging him to go for the painful cut.
"I am now a man,hurreeeey",he jumped from one corner to the other after the cut.
Veronica has been complaining that she doesn't feel it with her husband,she told Gordon that unless she gets a cut,she will leave him.Gordon hurriedly booked an appointment with a top doctor in Nairobi and a cut was performed on him.
Research shows that more than half of the Luos are not circumcised. Luo Nyanza is leading in HIV cases.