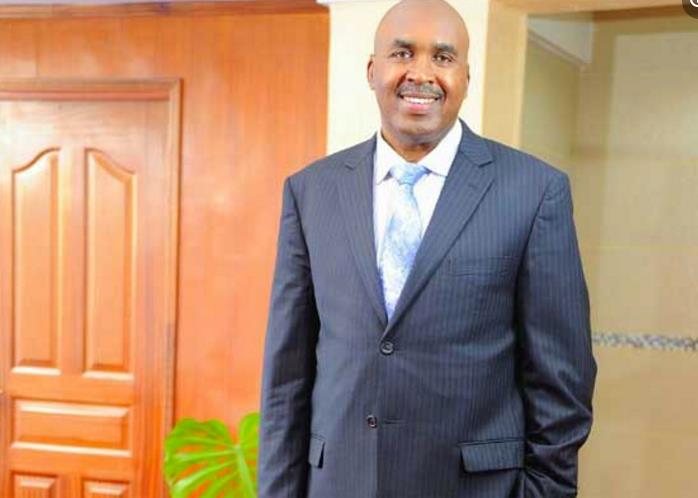 Simon was born in a small village called Gathiruini, in Kiambu County. He attended Kiawairia primary school and later Gathiruini secondary school. His parents were peasant farmers. To supplement his family meagle income, Gicharu had to work in large commercial coffee farms. Gicharu would later on move to Muranga high school, where he sat for his O'Levels. In 1990, he was admitted to Kenyatta university where he pursued a Bachelor of Education degree. He continued to exercise his passion for education,teaching his favourite maths subject at various secondary schools, and later at the Jomo Kenyatta University of Agriculture and Technology. He would also author Kenya's first post-secondary school book on Mathematics, Applied Mathematics for Craft Engineering.
Simon has also previously worked as a lecturer at Thika Technical Training Institute. In 1995, he earned a scholarship to study Managing Enterprise Development at Cranfield University, Britain. When he came back he established the Kenya Entrepreneurship Promotion Programme (KEPP), which provided micro-loans and training to young entrepreneurs. His capital was only Ksh20,000. KEPP later started offering training in Computers and changed its name to Thika School of Management Studies (TSMS), with introduction of Management courses. Gradually, TSMS increased its student enrolment and the number of courses. In 2003, TSMS changed its name to Thika Institute of Technology . Thika Institute of Technology was the first private college in Kenya to be accredited to offer the Diploma programme in Pharmacy.
In 2008, the Institute was awarded a Letter of Interim Authority by the Commission for University Education in Kenya, to operate as an independent university under the name Mount Kenya University. The university was granted a full Charter status in 2011. At the age of 46 years, Gicharu became the youngest Kenyan to have established a chartered university. Today, Mount Kenya University, has several Campuses and Centres in Kenya, and employs over 3,000 people. The University is a member of Inter-university Council of East Africa and the Association of Commonwealth Universities. Gicharu is the founder of Cape Media, which owns TV47 in Kenya, founder of Equip Africa Institute, Chairman of the Rural Electrification and Renewable Energy Corporation and National Private Universities Owners Association of Kenya. In 2015, he was named the Eastern African Ernst and Young Entrepreneur of the Year, and subsequently inducted into the Ernst and Young Hall of Fame.
Gicharu's estimated net worth is Ksh 30 billion. He is among the richest men in Kenya.