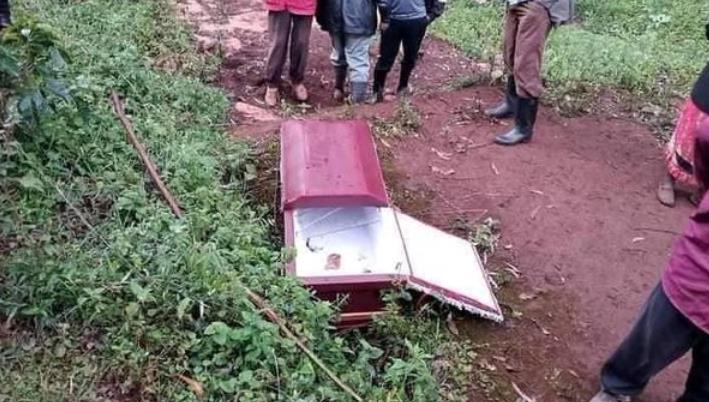 There was drama in Kisii today morning after a used to bury a child was found near a river.The child was buried yesterday evening, days after she complained of headache and died.
The incident happened it Gionseri, Bobasi in Kisii ,remote parts of Kisii.The coffin was without the remains of the child .Immediately after discovering that, villagers rushed to the grave to check whether the body was there only to find it empty. They are now moving from one house to another to look for the body of the child.
This incident comes barely two months after 4 people were lynched in Kisii over witchcraft. They had been suspected of bewitching a school going child after she became number one in class.