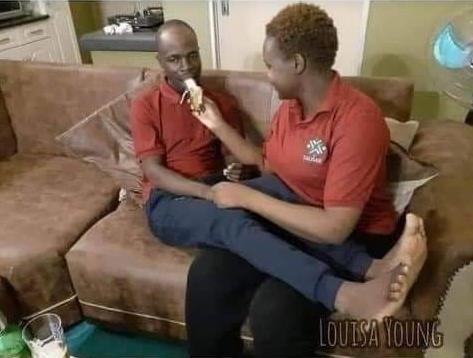 This woman has narrated how a Kenyan man committed suicide in her house after he was deported from USA.The had just started dating the lady and he didn't tell her that he had been deported.The lady was planning to go with him to USA and had resigned from her job.Here is the story:
"Carol I am devastated 😢 💔 and living the worst days of my life. I haven't slept for 3 weeks now, as I spend day and night crying. I just saw your post about kenya men in Diaspora that was posted a couple of weeks ago and thought I could share my story to warn ladies against falling for this men in America and Europe labeling themselves as divorced.
I met this guy on FB, he sent me a friend request and as soon as I added him we started talking. Let us call him Tom(not his real name), a Kenyan, kikuyu guy living abroad. He told me he was separated from his wife and was looking for a wife. At first, I didn't give in to him as I wanted to know what exactly was the issue between him and his wife. He is not the open type of a guy so he blushed it off saying he respects his Ex-wife and wouldn't want to discuss her. I decided to let that go and revisit that later on when he was comfortable enough to discuss the topic.Before I realized it, I was falling for this guy. Mind you, I had a boyfriend of 4 years, we were planning to wed this in August this year. 2 months later, I broke things off with my boyfriend as things were now getting heated and serious between me and Tom. We would spend a lot of time on the phone talking to each other and by the fourth month, it felt like I had known him forever.He flew to Kenya after 6 months for 2 weeks vacation, when I got to meet him for the first time. We had a great time together and even wedded at AG. The plan was for me to join him soonest possible. The process was going to take about 6 to 8 months, so I was to join him soon. I work in a profession where, I have to give my employer 3 months official notice to resign, so four months later, I went ahead and handed in my resignation letter. All was going well but I started getting nervous when my notice ended, so that meant I was going to be jobless as I waited for the process to end . Two weeks after my last day at work, I couldn't get hold of Tom for three days, this sent me to panic mode and I couldn't eat or drink anything. One Thursday evening, he knocked at my door and I almost fainted when I saw him. He told me he wanted to surprise me, but it looked weird to me because he only had a back pack and no suitcase. He said he wanted to spend sometime with me, which I thought was so kind of him.
On 19th of Nov 2021, exactly 3 days after he had arrived, he committed suicide in my house. I was out for a hair make over in a salon. No words can explain the pain and everything I have gone through since that day.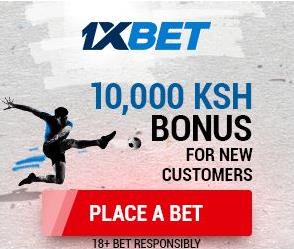 I only came to know the truth later on after his family here in Kenya had been contacted by the police. I learnt from his sister that, on the day he appeared at my door, he had just been deported. He left a note saying he couldn't spend his future without his family. He did not mention my name anywhere, it was all about his family( mind you they were not living together).Until now I don't understand who I was to this man, how couldn't he even open up to me that he had been deported?The funeral was two weeks ago, every one was looking at me like an outcast. His wife who he had separated from was the one who was recognized by everyone including parents. I am shattered and broken, I feel cheated, I broke off a relationship with a serious guy only to get myself to this mess. I resigned from a government job, I am jobless at the moment and do not even know where to start.I wouldn't wish this pain on anyone else, please be careful about dating someone who is miles away and especially this men who call themselves divorced, you might end up in a worse situation than mine.
Don't risk your relationships for someone promising you a heaven miles away. From the stories, I have heard since this happened to me, most of this men are in a mess where they are and that is the reason why they target innocent unsuspecting ladies in Kenya"