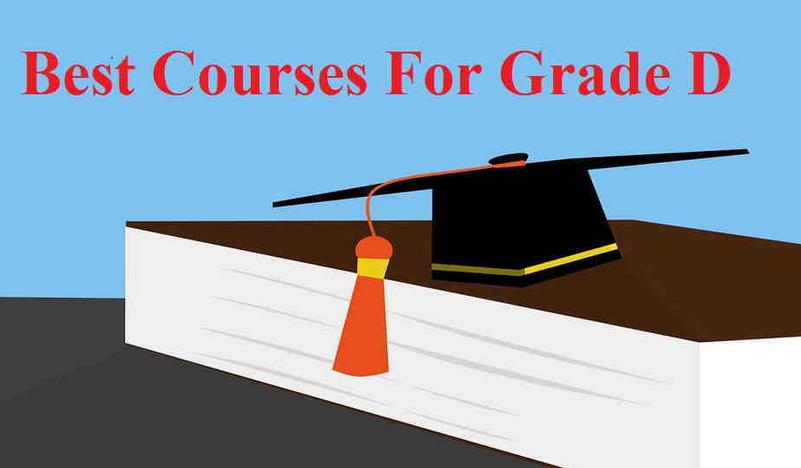 With a D+ you can pursue a good course that will enable you secure a well-paying job. I usually see those who get A ridiculing the D material but at the end of the day, it's the D material who start successful businesses and employ the A material.
We have sampled a list of best courses to do with a D+ in college and become marketable in Kenya, here is the list:
Certificate in Accounting
Certificate in Animal Health and Production
Certificate in Artificial Insemination
Certificate in Business Management
Certificate in Community Development and Social Work
Certificate in Community Health and HIV/AIDS Management
Certificate in Computer Application Packages
Certificate in Computer Engineering
Certificate in Computer Forensics and Investigations
Certificate in Criminology and Security Management
Certificate in Early Childhood Studies
Certificate in Electrical and Electronic Engineering
Certificate in Entrepreneurship
Certificate in Health Records and Information Technology
Certificate in Hospitality Management
Certificate in Human Resource Management
Certificate in Information Technology
Certificate in Journalism and Mass Communication
Certificate in Marketing Management
Certificate in Nutrition and Dietetics
Certificate in Project Management
Certificate in Public Relations and Diplomacy
Certificate in Purchasing and Procurement Management
Certificate in Science Lab Technology
CISCO Certified Network Administrator
Artisan in Electrical Installation
Artisan in Housekeeping
Artisan in Garment Making
Certificate in Cake baking
Certificate in Catering and Hospitality
Certificate in Hair Dressing
Craft Certificate in Food and Beverages Production and Service
& Sales
Diploma in Catering & Accommodation
Artisan in Welding and Fabrication
Craft Certificate in Motor Vehicle Mechanics
Diploma in Automotive Engineerin
International Computer Driving License (ICDL)
Computer Repair and Maintenance
Craft Certificate in Building Technology
Craft Certificate Land Survey
Craft Certificate in Carpentry and Joinery
Craft Certificate in Masonry
Craft Certificate in Plumbing & Building services
Diploma in Water Technology
With a D+, you're sure you won't join university for a degree course, you'll definitely go for a certificate program. Courses dealing with plumbing, electrical installations and hair dressing are the best. You can also pursue courses related to building and construction and computer repairs. For men, doing mechanical engineering related courses will do you good. I know a number of mechanics making over 200k per month from their garages.
If you scored a D+ in KCSE,don't panic, just pick one of the courses above and enroll for a certificate in a Kenyan college. Within 6 months, you're making your own money. If you set up a business, someone who went for a degree course will come to look for a job at your institution.