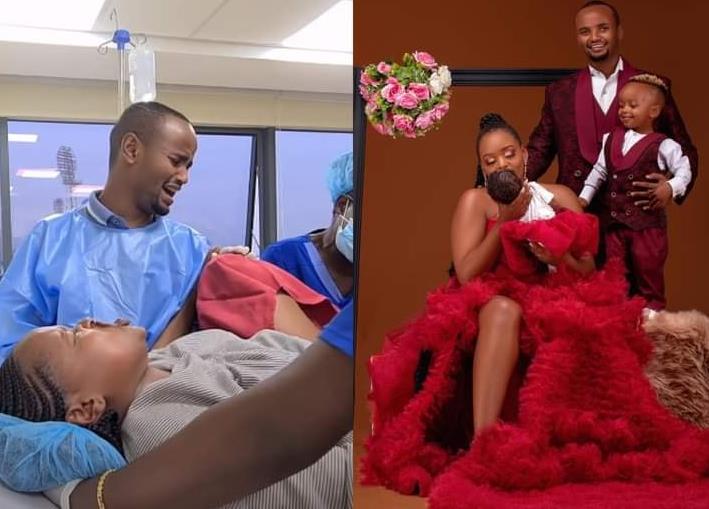 Milly Wa Jesus finally welcomed her second born, congratulations! But the story of the day is what Kabi wa Jesus saw, he was shocked beyond limits.Kabi accompanied Milly to the delivery room despite doctors advising him against it.Being a man, he went in to encourage her .The door was closed as he witnessed the process.Milly was experiencing pain and within 3 minutes the baby was coming out. She was told to open legs wide while the baby pass.Kabi was there telling her, "push hard".
Milly was seated there opening her mouth and screaming in pain as the doctors help her deliver. When she started sweating and screaming louder,Kabi couldn't wait to see the outcome, he went and hid in the bathroom.
It was after the doctors finished the work that they called him to come and welcome his bundle of joy.Kabi had already urinated on himself.
"Tuheshimu wanaake,they go through a lot,"he told his friends as he swore not to enter delivery room again.