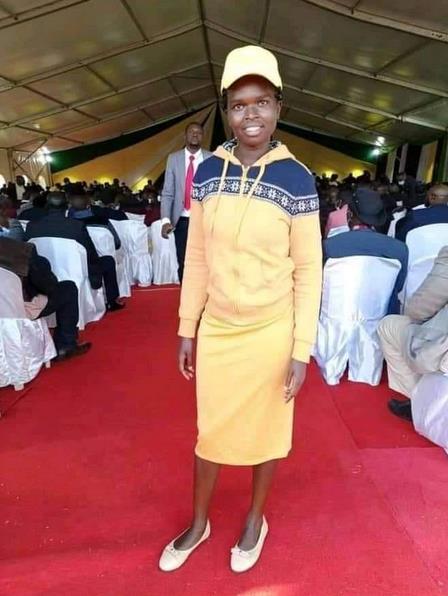 Linet Chepkoprir Toto floored 18 candidates to bag UDA certificate for Bomet Woman Representative Position. She is only 24 years old, single and ready to take on the world.Linet graduated in 2021 with a Bachelor of Business Administration from Chuka University.She moved to the village to seek electoral position.
The first time her photo appeared online, big names started laughing at her. At one time, she visited Ruto's Karen office, all the aspirants were allowed into the venue except Linet who was blocked from seeing the DP.The likes of Farouk Kibet told her politics is not for jokers.Linet used bodaboda to the venue and her legs were dusty.She also wore mitumba clothes which she bought from Bomet open market.
One of the reasons she easily won is that she identified with the people.She never took photos with big politicians, she instead went to the village, mingled with them, identified their problems and promised to solve them once elected.
"I am a youth leader at Chemomul African Gospel Church (AGC) and chairperson of the United Youth group in Kapsimbiri in Bomet East Constituency and a member of the Weekend Mentorship Programme for Youths in our location."she explains
Linet joined politics without a jobs.She used bodaboda to campaign.The money she paid for nominations was from well wishers.
She is poised to become Bomet Woman Representative after this year's general elections.Her monthly salary will be at least Ksh 1.2 million.