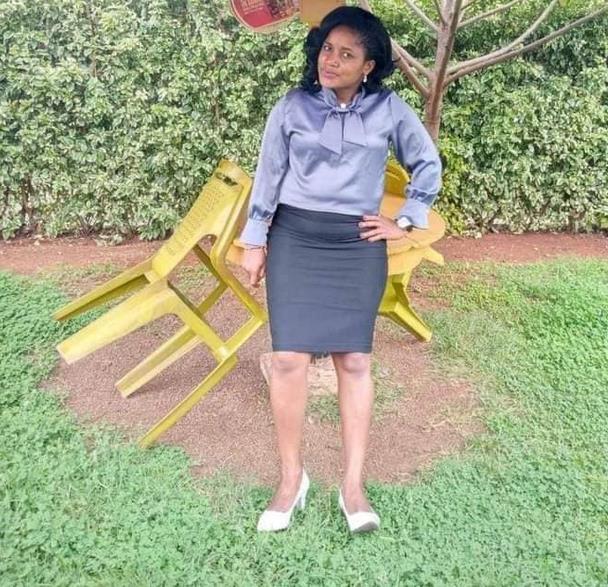 One suspect by the name Florence Kanairo Ntoiti from Meru aged 31yrs has been arrested and held at Maua police station in connection with the murder of the deceased Swaleh Kalema Baraza.
It was established that, the suspect and the deceased are staying together as husband and wife at Maua.
Yesterday at around 4pm, they went to Kajuto hotel at Laare Igembe North Sub county for a drink. According to the CCTV footage, they checked inn at around 1700hrs on board motor vehicle registration number KCF 721C driven by the Suspect.At around 0240hrs the suspect is seen going to the vehicle leaving the deceased at the hotel citing infidelity of the deceased and the waiter at the said hotel.
At around 0300hrs the deceased is seen leaving the hotel in the company of the waiter.The suspect drives towards them and the deceased boards the vehicle and they drove towards Maua direction leaving the waiter behind. However the deceased did not reach Maua.
He was found murdered 3kms from the hotel at KK.The suspect went to their house at Maua and didn't make any report. The house was visited and suspect arrested. It was further established that, the suspect had some injuries on her middle and fourth fingers already stitched .She was placed in a custody to assist the police in investigation.