We have sampled opinion from Kenyans on how Chebukati planned to rig 2022 elections. This follows the arrest of 3 Venezuelans who travelled to Kenya illegally.
Below are opinions from Kenyans:
Robert Alai wrote in 2021:
Deputy President William Ruto has met the directors of a company called SmartMatic twice while in Kampala.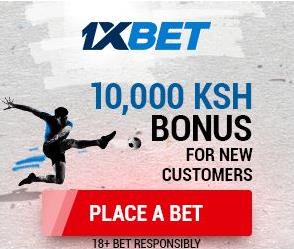 SmartMatic handled the last Ugandan elections and are the favourite in IEBC's quest to replace OT Morpho.
Seems like Museveni is the broker in the meetings.
Museveni seeking regime change in Kenya? This is a declaration of war and Kemyans must protest.
In other meetings, Ruto collects laundered money through Stabex which he owns through proxies.
This is another opinion from a Kenyan:
a). The audit of IEBC register identified 1.1million 'dead' voters
b). Ruto protested that they are from his strongholds
c). IEBC cleaned only 41,904 'dead' voters. No media or political party has bothered to follow-up since June 21st.
d). Chebukati, bolstered by the above, is conniving with private individuals to sneak in stickers for unspecified number of KIEMS kit
e). The stickers are marked for counties considered Ruto's strongholds.
1+1 = The stickers are for KIEMS kits containing the uncleaned 'dead' voters. The kits will be conveniently allocated to polling stations with no network coverage within Ruto's strongholds.
A ghost 1million top-up votes.
Unfortunately, Ruto is applying the same old (2017) strategy in a new (2022) game. He forgets the KEY player aka Ouru's deep state system, is now defending for the other side.
Kiyo Nganga wrote:
Reading the 11 pages investigation by Directorate of Criminal Investigations – DCI and I can't help wonder how casual Chebukati, Marjan and associate are holding the upcoming election.
Then it has dawn on me that everything was not by default but by design.
Several questions arises besides none declaration of luggage (smuggling), expired passports, Illegal entry and other issues therein;
•They had seal rolls for Nairobi, Nakuru, Meru, Murang'a, Kericho, Tharaka Nithi , Bomet , Kiambu and Machakos, do you notice the pattern? Why these areas?
•They had plain unprinted rolls, What was the intention? Print from here? Were they not supposed to be printed from abroad?
•According to the Venezuelans, the materials were not to be delivered to IEBC or its warehouses but to the apartments they had been booked and one Abdulahi Abdi Mohamed a complete stranger who they claimed to be their boss and who had invited them would pick the materials from the apartments. Such sensitive materials in an apartment?
• Why were they not delivering the rolls to IEBC or IEBC warehouses but were going with it to their booked apartments to be picked by a Mohamed who upon interrogation denied knowledge of such material?
We joke too much.
This is a serious case of Espionage.
Fuata Nyuki wrote on his Facebook page:
SHOCKING REPORT BY THE DCI ABOUT THE 3 VENEZUELAN H@CKERS.
✅ They all travelled to Kenya from Panama. They exited their mother country Venezuela using EXPIRED passports.
✅ They were carrying rolls of 17 rolls of IEBC stickers and one PLAIN ROLL, which were UNDECLARED to customs using their personal luggage.
✅ They have no letters indicating that they are working for IEBC. But their letters indicate that they were invited to work for an Abdullahi Abdi Mohammed's company Seamless Limited in Nairobi. So Chebukati lied when he said that they are IEBC employees.
✅ Carrying such sensitive materials, there was no one from IEBC to receive them. They said that they were instructed to use a cab to a booked apartment where they would hand over the materials to people who they say work for IEBC.
✅ The three have no any documentation to show that they work for IEBC not SMARTMATIC INTERNATIONAL, the company contracted by IEBC to supply KIEMS KITS for voter identification purposes.
Who are these three people. From Venezuela and living in Panama? Panama is known to host shadowy figures engaged in all manner of crimin@l secrets.
Why is Chebukati conducting this election with shadowy figures? The devious plot is about to be unraveled.
This election is NOT going to be RIGGED.
######
Onother suspicious thing that we should question Chebukati about is..
Jose Gregorio Carmago Costellanos was carrying 17 rolls of IEBC stickers in his private bags. All the rolls were UNDECLARED to the customs. And he was carrying them as his PERSONAL EFFECTS.
Suspiciously, amongst the 17 rolls of IEBC stickers, one was PLAIN.
Taking into consideration that Jose Gregorio Carmago Costellanos and his two colleagues from Venezuela do not have any letters indicating that they are either IEBC nor SMARTMATIC INTERNATIONAL employees..
What's the role of the PLAIN ROLL, considering that Chebukati has refused to gazette 6000 new polling stations that IEBC has created. No one knows the Geo-location of the Extra 6000 new polling stations!
Remember, in Venezuela, SMARTMATIC INTERNATIONAL added an extra 1M ghost votes to the winning Candidate. Was the PLAIN ROLL to be used for the 6000 ungazetted polling stations?
This election is not going to be RIGGED!