Photos of Raila Odinga have emerged, this time he is not happy at all. The former Prime Minster is resting at his Karen Home with his family. President Uhuru Kenyatta visited him with his son Jomo.The entire home looked sad, nobody was in good mood.
Raila Odinga was forced to wear a mask to hide part of his face which was injured after he got drunk and fell on the floor.Raila's lips are swollen.
The photos shared online showed Uhuru trying to comfort him as he held Raila's hand and leaned on his shoulder. His family was also beside him.
Ever since the Supreme Court threw out Raila's petition,the Azimio presidential candidate has not appeared in public.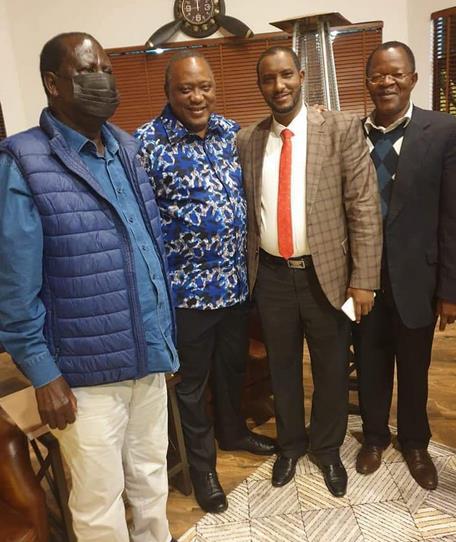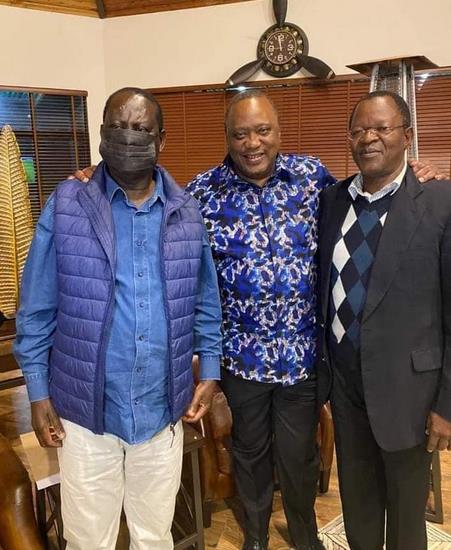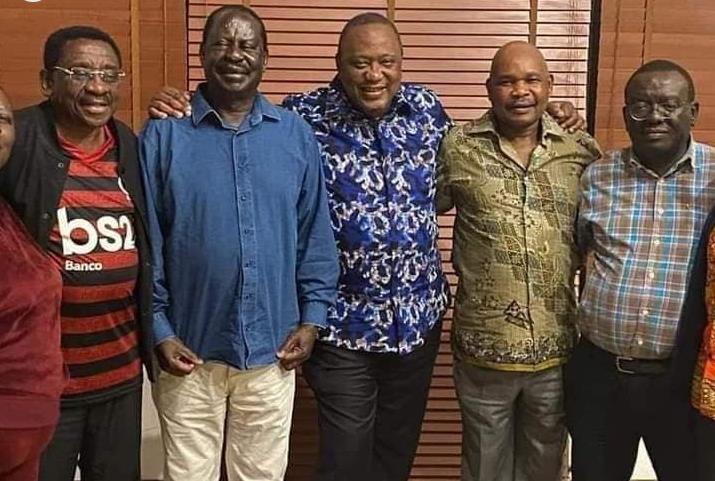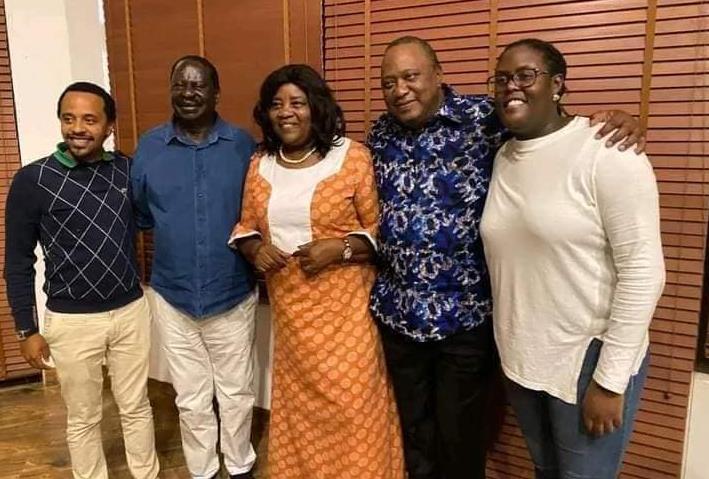 Here are the photos: