Journalism is perhaps the most misconstrued profession in Kenya.
While many are enticed by the glitz and glamour showcased on television screens, the actual reality is completely opposite as many eager young journalists soon find out much to their chagrin.
Even though education is important, skills, connection, and network largely matter when it comes to joining and climbing up the ladder in the journalism field, considering most media houses are private entities.
When it comes to the common belief that journalists earn lucrative salaries, nothing could be further from the truth.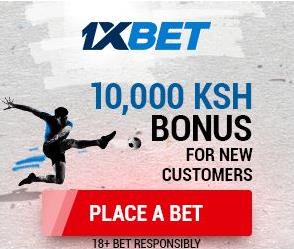 The fact is that only countable media personalities in large media houses earn six figure salaries and are on permanent employment with all the benefits that comes with it.
Majority of journalists mainly in print and broadcast survive on a measly pay of less than Sh20,000 gross income and on contract basis.
Despite their pitiful remunerations, they would be fortunate to be paid on a timely basis and in full or even be paid at all.
Not to mention the unpredictable nature of their jobs. Every end and beginning of the year, tension is rife in newsrooms as journalists' futures hang in a balance considering their contracts can terminate any time and without notice.
Most journalists in Kenya, especially those away from the limelight such as print and broadcast media live in squalor.
Only few, mainly TV presenters and anchors, who are fortunate enough to break through, enjoy the luxuries and splendor that are synonymous to journalism.
Top highest paid journalists are as follows:
Jeff Koinange
The veteran journalist has worked with several local and international media houses including CNN.
He is presently a radio presenter on Nation Media Group (NMG) owned Hot 96 and also holds a talk show on Citizen TV.
He is one of the highest paid journalists in Kenya with an estimated monthly salary of Ksh1.4 million.
Despite his hefty pay, Jeff has managed to keep a low profile especially when it comes to his private life.
He has been married for over 22 years to his beautiful Indian wife, Shaila Koinange with whom they are blessed with a son, Jamal Mbiyu Koinange.
Linus Kaikai
The award winning journalist earns over Ksh900,000 making him one of the highest media personalities in Kenya.
He has vast experience in journalism including having moderated Kenya's Presidential debate and interviewing Nelson Mandela, South Africa's founding father.
He has also worked with top media houses in the country in senior positions including Nation Media Group (NMG).
Other than his present job as the Director of Strategy and Innovation at Royal Media owned Citizen TV, he is also the Kenya Editors Guild chairperson.
Larry Madowo
He is a Kenyan journalist who works as correspondent for CNN.
Starting out from a humble beginning, he has risen over the ranks to become one of top celebrated media personalities locally and internationally.
Joe Ageyo
He currently works as the editorial director at Nation Media Group (NMG).
An acclaimed journalist, Joe is renowned for pioneering environmental journalism in local television and moderating the presidential debate.
He has worked with several top media houses in the country including KTN and NMG.
He earns an estimated monthly salary of Ksh875,000.
Maina Kageni
With an estimated monthly pay of up to Ksh810,000, he is undoubtedly one of the highest paid journalists in Kenya.
He hosts a breakfast show at Classic 105 Radio which is owned by Royal Media Services.
His unique presenting skills seasoned with candor, humor, charisma and working chemistry with his co-host Daniel Ndambuki (King'ang'i) has over the years made him a darling to millions of listeners especially ladies making him a household name.
Contrary to most local media personalities, Maina prefers to keep a low profile and not much is known about his personal life.
Starting out as a truck driver in the United Kingdom, venturing into automobile business to hosting one of the most popular breakfast shows in the country, has been his epic journey.
Daniel Ndambuki
He is popularly known by his stage names King'ang'i, in Classic FM breakfast show which he co-hosts with Maina Kageni and as Churchill, from his acclaimed Churchill show formerly on NTV but has since relocated to TV47.
The celebrated comedian cum radio presenter takes home over Ksh650,000 per month.
He has also successfully shielded his private life including family from the glare of limelight revealing only what is necessary in matters regarding his profession.
Francis Gachuri
He is a political and broadcast journalist based at Royal Media Services Citizen TV.
With a salary of more than Ksh680,000 every month, he is arguably one of the top highest paid journalists in the country.
The father of three tied the knot with his lovely wife named Carol in 2009.
Caroline Mutoko
The veteran radio presenter is currently the marketing manager at Radio Africa Group Limited.
One of the wealthiest and most sought after celebrities formerly worked as a breakfast show presenter at Kiss 100 before leaving to pursue other interests.
Apart from her businesses, she also takes home a hefty pay of at least Ksh490,000 every month.
Rashid Abdalla
With an estimated monthly salary of Ksh680,000, he is arguably one of the most highly paid Swahili journalists together with his wife, Lulu Hassan, whom he co- anchors 7pm news at Citizen TV.
The award winning journalist also earns millions from other Swahili TV programs and soaps that he produces with his wife.
Lulu Hassan
She is a Swahili news anchor at Citizen TV and she is married to fellow news anchor Rashid Abdalla.
Through her production company, she has made a name for herself through popular Swahili programs and soaps such as Maria, Aziza, Sultana, Huba aired on Maisha Magic and Citizen TV.
She earns a salary of at least Ksh650,000.
Mzazi Willy M Tuva
He is arguably the top entertainment news presenter and journalist in the country earning a total of Ksh800,000
He hosts popular Mambo Mseto Radio and TV programs which have made him a household name in the country and abroad.
Waihiga Mwaura
He is a celebrated business and sports journalist based at Citizen TV as a presenter.
Mwana Khamisi Hamadi
She is one of the top Swahili news anchors in the country attached at Royal Media Services Citizen TV.
Her vast experience, eloquence and skills have endeared herself to the local audience over the years.
Her estimated salary is Ksh575,000 per month.
Yvonne Okwara
As a senior news anchor at Citizen TV, the renowned media personality is estimated to pocket over 750,000 every month.
A seasoned journalist, she is known for her shrewdness and tact while interviewing key public figures.
Lilian Muli
She is renowned for her popular program, Slim Possible which helped women to lose extra weight.
She is an acclaimed media personality who is presently a news anchor at Citizen TV and she has also worked with KTN.
With a hefty pay of at least Kshh600,000, she is undoubtedly among the top paid journalists in Kenya.
Victoria Rubadiri
This senior news anchor at Citizen TV earns an attractive monthly salary estimated at 480,000.
She previously worked as a news anchor at Nation Media Group's NTV before seeking greener pastures at Royal Media Services.
Mbusi
He is a radio presenter at Radio Jambo Kenya owned by Radio Africa Group.
His fascinating presenting skills has endeared himself to the local slang and Rastafarian enthusiasts through his popular show 'Mbusi na Lion Teke Teke
He earns approximately 700,000 every month.
Willis Raburu
He is among top highest paid journalists in Kenya earning at least Ksh430,000 monthly pay..
He is a news presenter at Royal Media's Citizen TV.
Trevor Ombija
He is among the top journalists in Kenya based at Royal Media Services.
He anchors morning and evening news at Citizen TV and he is famed for his Monday Report, a popular Monday prime time News bulletin bulletin.
Initially, he worked at NMG as a news anchor and news editor.
Gidi
His actual name is Joseph Ogidi Opiyo and he is a radio presenter at Radio Africa Group's Radio Jambo.
His fascinating show "Patanisho" which he co-hosts with Jacob Ghost Mulee has endeared him to his audience countrywide.
He is also an accomplished artist and crooner renowned for his hit song "unbwogable."
He is one of the top salaried journalists in Kenya.