Edday Nderitu may soon divorce Samidoh over Karen Nyamu,she revealed this on Facebook.Edday has been suffering silently following Samidoh's relationship with Karen.Being a good wife,she has never came out publicly to vent but today she wrote paragraphs.
From the message she posted on Facebook it seems she is on her way out or planning to do the unthinkable.
Here is the message she posted on Facebook:
"It has been exactly 15 years of marriage full of ups and down, it was humble beginning where little was enough for us, for the last 3years it has been nothing but pain, I have remained faithfull to you regardless of disrespect,humiliation and being trolled on social media ,you've made me look dumb and took my silence for granted, I have helped you nature your talent and supported you through it all, but one thing I have said to you and I am saying here again I will not raise my kids in a polygamy family, espeacilly with a woman who is older than me by more than 10yrs ,has no morals and zero respect to my family'kiura Kia ngaba' as you put it,I have asked God every day to give me strength to pray for you but today I have nothing to tell God about you, you have drag and put me and my kids in an ocean of pain may you remember this day: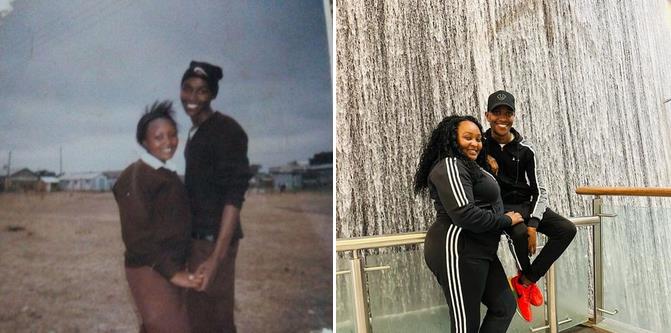 Samidoh should remember what happened to Samuel Wanjiru,his life ended prematurely.