Lawyers Danson Omari and Cliff Ombeta have camped in Mavueni Kilifi to help Pastor Ezekiel win his serious case. The two lawyers were spotted eating from a kibanda in Mavueni Kilifi despite earning millions. They even sleep in small guest houses as they pursue justice for their client.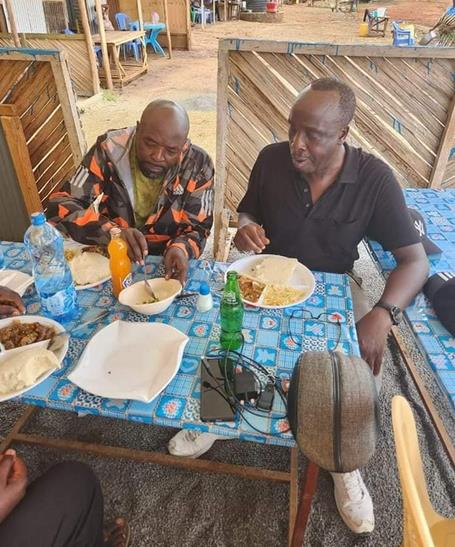 Sources say that Ombeta and Omari will earn a whopping Ksh 10 million from the case,where Ezekiel is accused of collaborating with Mackenzie to carry out serious crimes.Already,Pastor Ezekiel has paid them Ksh2 million to open a file. He will pay the rest when the case is over.
Ombeta and Omari are two high flying Kisii lawyers who take risks to save high ranking Kenyans from the jaws of Kenyan courts…and cells. Omari started as a teacher and later shifted to law. He revealed that his Law degree was paid by his wife.Ombeta has always been a lawyer and has represented over 1000 clients.
Pastor Ezekiel has revealed that he lost Ksh20 million in one week,when he was in the cell.He thanks his lawyers for his release.