Sports betting has become a major phenomenon in Africa and across the world. As more states legalize sports gambling, the industry is rapidly expanding and transforming how people consume sports. With this surge of activity comes an increased focus on understanding its implications for athletes, fans, and businesses involved in sport. This blog post will explore the rise of sports betting in Africa and examine its impact on athletes' performance, fan engagement, and the industry as a whole. By examining these topics we can gain insight into how sports betting is changing the landscape of professional sport around the continent.
Impact of Sports Betting on African Athletes
Sports betting has had an undeniable impact on African athletes. On one side, it offers significant potential for athletes to make money through lucrative sponsorships and endorsements. Professional sports leagues have become increasingly dependent on the sportsbook industry, with betting revenue playing a large role in their financial success. As such, athletes are now a major focus of companies looking to capitalize on this newfound trend. With massive sponsorship deals and large sums of prize money available, athletes are being incentivized to take part in competitive sports betting as never before.
At the same time, there's also cause for concern when it comes to sports betting's effect on athletes in Africa. As gambling becomes more accessible, some fear that young players will be exposed to potential risks associated with excessive wagering or gambling addiction. Additionally, there is evidence that suggests the presence of sport-specific betting markets can lead to match-fixing—creating an uneven playing field where results are predetermined and not indicative of true competition. It is essential that regulatory frameworks around sports betting are established so that athletes remain safe from these potential pitfalls while still reaping the benefits of participating in gambling activities.
The Effect of Sports Betting on African Fans
Sports betting has also had a notable impact on the way fans interact with professional sports leagues and their favorite teams. With more options available for wagering, fans are now able to bet on games, predict outcomes, and compete against one another through fantasy sports leagues. This has created an exciting new form of engagement that is bringing people closer to the action and giving them a greater stake in the outcomes of their favorite teams. Additionally, sports betting is changing how fans consume traditional media as they look for information they can use to make smarter decisions when placing bets.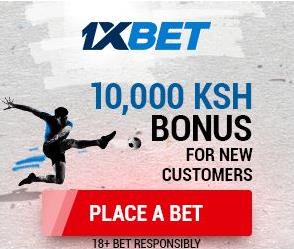 Overall, sports betting has drastically changed the fan experience in Africa—opening up new opportunities while also introducing potential risks that must be managed responsibly if this trend is going to continue. By recognizing these impacts and putting appropriate measures in place, African countries can capitalize on the benefits of legal sports gambling while ensuring the safety of its participants and consumers alike.
The Growing Market for Sports Betting in Africa
The growing market for sports betting in Africa is creating a wealth of opportunities for both the industry and its consumers. With more African countries legalizing sports gambling, the continent has seen a surge in activity that has led to increased economic growth and job creation. As bookmakers look to capitalize on this trend, they are investing heavily in infrastructure and technology that will make it easier for people to engage with the market. This includes improved access to mobile sportsbooks, improved transaction security, and dedicated customer service teams that are available 24/7.
In turn, this investment is driving competition between operators as they try to offer the best experience possible to their customers. As a result of this intense competition, African sportsbooks are now offering some of the most competitive odds on the market—with markets ranging from major international leagues all the way down to local amateur tournaments.
Sports fans across Africa have also been quick to recognize these benefits. With more options available than ever before, they are increasingly turning to sports betting as a way to add even more excitement and engagement with their favorite teams and events. The growth of this sector is also providing unprecedented opportunities for entrepreneurs looking to tap into the market—opening up new business models that can facilitate better payouts and faster customer service processes. All of these factors point towards an exciting future for both fans and businesses involved in African sports betting.
Challenges Faced by the Industry in Africa
Despite the potential opportunities that the industry presents, there are still a number of challenges that must be addressed if African sports betting is to reach its full potential. For starters, many African countries lack proper regulations and legislation when it comes to gambling activities—resulting in an uneven playing field where some operators may have access to better resources than others. Additionally, there is a great deal of misinformation around sports betting that needs to be addressed, particularly when it comes to responsible gambling practices and mitigating fraudulent activity.
Furthermore, the prevalence of mobile technology has created new avenues for criminals to exploit vulnerable consumers. This has led to a rise in cases of match-fixing and other scam activities that must be addressed if African countries are going to successfully capitalize on the market's potential. Finally, many online bookmakers lack the infrastructure needed for effective customer service—leaving customers feeling frustrated and unable to get their questions answered in a timely manner.
These challenges highlight the need for greater collaboration between industry stakeholders, policy makers, and consumer advocates in order to ensure that consumers can safely engage with sports betting markets while still enjoying all of the benefits they present. With this collaboration firmly in place, African countries can look forward to a bright future for both fans and businesses alike.
The Future of Sports Betting in Africa
The future of sports betting in Africa looks bright, with the industry set to continue growing as more countries embrace regulated gambling activities. With the right regulatory framework in place, African consumers will be able to enjoy a safe and secure betting experience that can be tailored to their individual needs. This could include improved customer service options, more diverse payment methods, and access to a wider range of markets.
Given its potential for job creation and economic growth, there is also a strong incentive for governments across the continent to provide support to the industry. To this end, many African countries are now investing in research and development projects that aim to foster innovation in the sector—with an emphasis on creating better offerings for customers and operators alike.
Additionally, local sports organizations are beginning to recognize the potential value that sports betting presents—providing new income streams through sponsorship deals and other partnerships. This investment could result in greater exposure for African teams on an international level, as well as increased opportunities for athletes across the continent.
All of these trends point towards an exciting future for sports betting in Africa—one that will create jobs, facilitate economic growth, and give fans even more ways to engage with their favorite teams and leagues.