Sports betting is the ultimate experience for those fans who seek more pleasure from watching than just sitting back and enjoying a sports game. Sports betting makes a game more interesting, more engaging as it allows fans to become involved with all the action that takes place in the field.
Fans want to sense the adrenaline of a football match, a basketball game, a tennis match or any other sport that they like and follow. And to be able to do so, they often turn to placing wagers on the best bookies and wait for the action to unfold.
But sports betting can be risky and challenging, especially if punters don't pay much attention to some issues that are important or if they take a loose, "nonchalant" approach, which does not incorporate any informed decision and eventually drives to more losses than wins.
Betting on sports is recreational in nature, but it should not be systematically done in an amateur way. Professional approaches to sports betting don't take away any of the fun or excitement of wagering. Instead they add to it.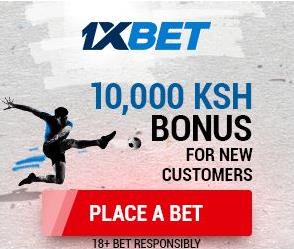 Becoming a professional bettor is really attractive, because for one it means that you get to be more tuned to making informed decisions and analyzing information and data. This then, means that you get to increase the chances of winning every time you decide to place a wager and back a team, a player or predict the outcome of a game.
But what does it take for you to become a pro in sports betting? Well, here are the best tips that will help you turn into a pro sports bettor:
1. Devise and follow a consistent strategy in betting
You don't need to have a fancy strategy or a long-term plan to be more of a pro in sports betting. But you need to have some strategy in place -at least. You must think in advance how you are going to go about with sports betting, which markets you should mainly go after, what kind of bankroll management approach you are going to follow and so on.
It is important that you don't follow any scattered or unsystematic way of betting, because this does not allow you to monitor and control your betting activity. When you have a strategy in place, it is much easier to evaluate this strategy and assess whether it eventually leads you to where you wanna go.
Sports betting is all about fun, but it is also about making profits. Unless you can have some form of control over what you wager on and how you do that, it is quite impossible to ensure sustainability of profits.
2. Take a more long-term perspective in sports betting
Short wins, quick profits are always attractive, but they are neither long-term feasible nor can they guarantee long-term profits. If you want to be more of a pro in sports betting you need to move from the short-term orientation to a long-term orientation in your strategy, decisions and choices when it comes to placing your wagers.
Sports betting for some people is more than just raising the adrenaline while watching a game or testing their hunch over the outcome of a game, let's say. For some people, sports betting is a way of earning money and making a living. Of course this is not what you should go after, if you have not a long-term approach to strategy making in sports betting.
3. Use rational thinking instead of emotions when betting
It is not easy to separate emotions when we bet on a game, for which we have a lot of appreciation, love and support. If you are a die-hard fan of Barcelona FC, for example, then you will most likely be tempted to bet on their win in a game against an opponent you really don't like. But emotions – when they get in the middle of decisions in betting – are not quite good factors to consider.
If you want to be a pro sports bettor, then you certainly need to learn to base your bets on rational thinking and critical analysis of the relevant data, key information and in this way create a betting edge for yourself, which can potentially drive you to profits!