In the dynamic world of online gaming, SportPesa Casino stands as a beacon of innovation, continuously raising the bar and redefining the gaming experience for enthusiasts in Kenya. With an unwavering commitment to excellence and a focus on creating a safe and thrilling environment, SportPesa Casino is more than just a platform; it's a gaming revolution.
In an ever-evolving digital landscape, SportPesa Casino keeps its finger on the pulse of technological advancements. The platform offers a seamless mobile gaming experience, giving players the freedom to enjoy their favorite games on the go. The recently upgraded mobile app boasts a user-friendly interface and exclusive app-only promotions, ensuring an immersive and convenient gaming adventure wherever players are.
One of the hallmarks of SportPesa Casino is its dedication to customers to win. The casino has an exciting game, Online Aviator, in which winners win hundreds of thousands of Kenyan shillings daily. With as low as Kshs2 bob minimum stake you can win 20,000 times the amount with the Dosika na Aviator. Be the great captain you are; fly the plane and make millions.
At SportPesa Casino, every player is special. Our players get exclusive rewards and privileges such as extra winnings. Playing Drops and Wins allows you to be part of the daily and weekly cash prizes based on your ranking on the leaderboard with a pool of Kshs. 300,000,000. Standing a chance to win extra amount is a testament to the casino's dedication to enhancing the gaming journey, giving high-value players an experience that truly stands out.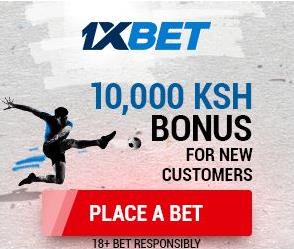 SportPesa Casino prides itself on offering a diverse array of games that appeal to all types of players. From classic table games to cutting-edge slots and exhilarating live dealer experiences, there's something for everyone. Play online casino to win real money.
The heart of SportPesa Casino beats with its vibrant community of players. With a focus on engagement and inclusivity, the platform actively nurtures a sense of belonging among its members. The casino's active participation in online gaming communities, forums, and social media groups fosters a vibrant network where players can connect, share experiences, and celebrate victories together.
Make it count with the SportPesa casino. You deserve to play with the best. Get the top entertainment, a caring community, and a responsible one. Innovation is our mantra, and we will continue to evolve to meet the dynamic demands of the online gaming world.
SportPesa Casino is not just a destination for gaming; it's a hub of excitement, innovation, and responsible entertainment. With its eyes set firmly on the future, the casino is poised to revolutionize the Kenyan gaming industry, ensuring players have an unforgettable and enriching gaming experience every time they register or log in.