In the sunset years of Mzee Jomo Kenyatta's presidency, Mungai was the all-powerful Police Commandant in charge of the Rift Valley Province.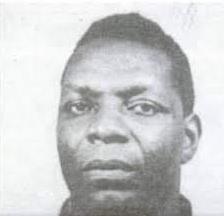 Not only was he from the then president's tribe but he was also rumoured to be related to Mzee Kenyatta.
At the time, Daniel Arap Moi was the toothless Vice President who was contemptuously regarded as an outsider in Kenyatta's exclusively Kikuyu inner circle.
Although Moi was legally Mungai's senior, the police commandant – like other powerful Kikuyu government officials – enjoyed humiliating Moi.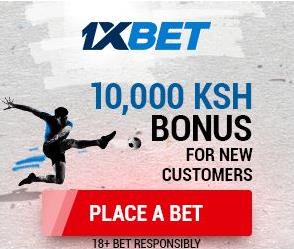 Some of these instances are captured in Moi's authorised biography Moi: The Making of An African Statesman authored by Andrew Morton.
Morton narrates an incident in 1975, when then Vice President Moi had returned from an OAU meeting in Kampala, only for Mungai to accuse him of bringing guns as part of a conspiracy to oust Kenyatta.
Mungai is said to have conducted a vigorous search for the weapons, ordering his men to examine Moi's offices at the Nakuru Oil and Flour Mills.
Mungai's search is said to have been so thorough and humiliating that it involved a strip-search on the then Vice-President.
As if that was not enough, Morton adds that "on two occasions Mungai slapped Moi in the face in front of President Kenyatta at State House Nakuru."
After the incident where Mungai forced him to strip, Moi is said to have complained directly to Kenyatta.
The ageing Kenyatta answered by asking a rhetorical question. "Who is the minister in charge of the police?" (At the time Moi had the home affairs docket and the police was under that ministry – technically Mungai was his subordinate!).
Morton writes: "Moi was a very scared man. Each night he prayed, knowing that he could be assassinated any time. Even so, he was troubled as he was holding on to his job by the skin of his teeth."
As fate would have it, Kenyatta passed on before the constitution could be amended – effectively making Moi the reluctant and unwanted heir.
Even as he was being sworn into power, Moi was still afraid of the Kikuyu mafia. "Hawa wa-Kikuyu wataniua (these Kikuyus will kill me)", Moi is said to have told then Attorney-General Charles Njonjo.
Shortly after Moi assumed power, Mungai took a long and rough road trip from Nakuru to Lokitaung where he fled to Sudan and later flew to exile in Switzerland.
Two months in Switzerland, Mungai could not handle the cold winter weather.
He wrote numerous letters pleading for mercy and when he sensed Moi was not keen on revenge, he flew back to the country.
Fortunately for him, Moi was not interested in revenge and the ex-police commandant was allowed to retire in peace.
The now elderly Mungai lives in a vast farm in Nakuru where he does commercial farming – breeding horses and rearing dairy cows.