Home
Authors
Posts by venas
It's a fact that if you possess a degree course from middle level colleges and Universities in Uganda,chances of securing employment in Kenya are slim. There are many reasons why this is the case. Initially, securing a job in Kenya was not a big struggle until several private universities emerges,...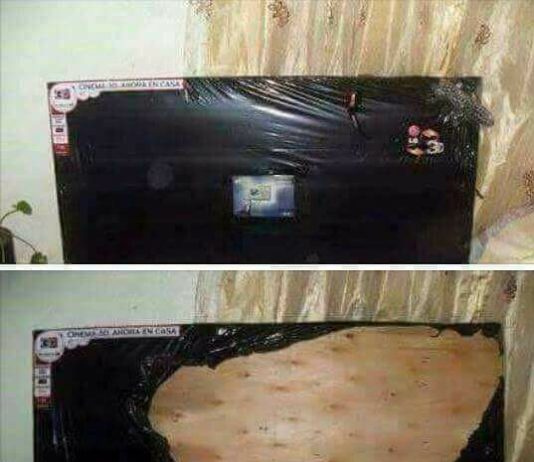 Yesterday I went to a shop in Githurai and as I was doing window shopping. I noticed a Sony digital flat screen. I went near to confirm the price and I was impressed when I found out a 32 inch digital TV was going for 15k. When I inquired why...
Jubilee MPs used all means to pass the controversial electoral law amid protests from CORD Members of Parliament. After the heated debate in Parliament, Raila called a press conference, where he announced the coalition will hold mass action on January 4, 2017. The full statement from the former Prime Minister...
Former KAMEME FM radio host,Njogu Wa Njoroge has officially joined Gukena GM,a new station unveiled by Radio Africa Njogu will be live at the new station every day from 6AM to 10PM and is targeting his fans from the former station. Gukena FM will broadcast in Kikuyu language and Njogu will...
Mortgage is one of the best investment decisions you can make in your life. It allows you to not only own a home but also move from being in a rented apartment to a place you call a home….you know the stress of handling landlords.Now,before you decide to take...
If you are planning to date a married man,here are important things you should understand before you take that important step. The only thing he wants from you is
[email protected]
, after cumming he will be gone. He will only sweet talk you again when he needs some
[email protected]
He...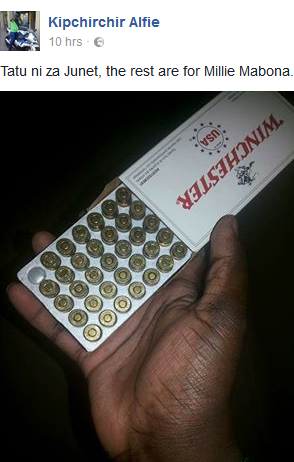 Kipchirchir Alfie is a police officer attached to the presidential escort, according to his Facebook profile. The police has said he is planning to do this non Junet Mohammed and Millie Odhiambo. The police officer holds bullets on his right hand with a caption,"Tatu ni za Junet,the rest are for...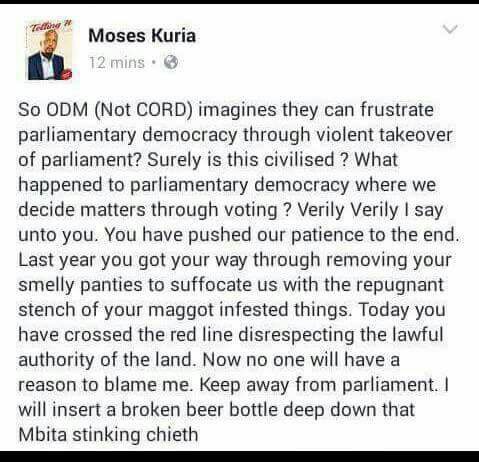 Gatundu South Member if Parliament, Moses Kuria, has threatened to insert a bottle into Millie Odhiambo's private parts if she dares visit parliament again. Kuria was reacting to Millie's utterances against President Kenyatta, which irritated Mount Kenya region. In his  Facebook page,Kuria wrote the following We are waiting to see whether Kuria...