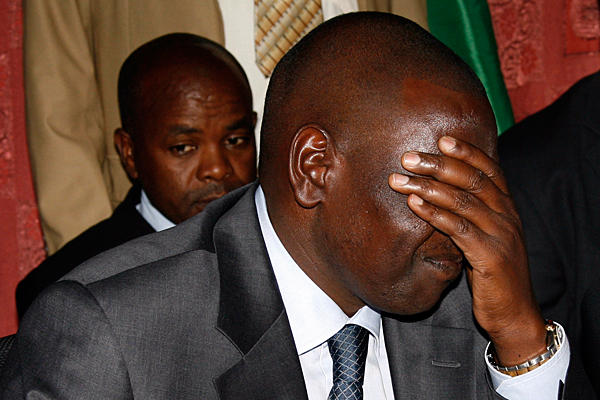 Bomet Governor Isaac Rutto criticized  the Jubilee administration on Saturday for making empty promises as they move around aimlessly doing public relations.He further stated that there are more urgent issues to be addressed other than laptops and the highly publicized Standard Gauge Railway.Rutto caused laughter when he referred the top administration as a bunch of potatoes.
He used the platform to declare that 2022 is his year."my people love me so much and I don't think William Ruto will beat me in the race for the top seat in 2022, I will be sworn in in broad day light under Ruto's watch",he said.
The man from mursik land has been a thorn in the flesh of  the Jubilee government and he is seriously eating them from within.Recently ,Uhuru toured his backyard but it seems his actions never cooled the waters.
However,many Jubilee politicians have accused him of working with opposition leader Raila Odinga to sabotage the government.As a result,they have proposed Deputy Speaker of the National Assembly Joyce Laboso to contest against Isaac Ruto in 2017.