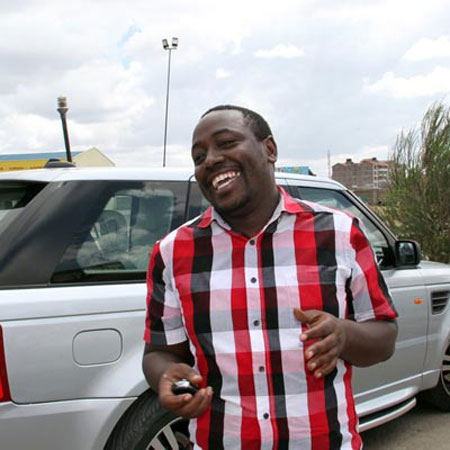 After being exposed badly by Jicho Pevu and subsequently going underground pastor Kanyari's name has resurfaced again but this time concerning his Sh 8M Range Rover.
The big machine was stolen on Sunday Morning outside his Church in Kamkunji but it was later recovered along Kangundo road.
Pastor,Bishop,Prophet Kanyari as he calls himself was last year exposed of conning innocent followers and it seems his evil efforts bore fruits;no ordinary Kenyan can afford a Sh 8M Range Rover.