Apocalypse Bella, is the man behind socialite Huddah Monroe's lavish lifestyle,
The man who calls himself "Self Made Self Paid Millionaire" on social media is new to Kenyans and he is believed to be very rich.
Bella is Congolese and  is known to spend like it's his last day, no wonder Huddah has stuck with her forever.
Huddah is well known for her lavish lifestyle and at one time she was Prezzo's girlfriend then Mustafa took over who didn't match Huddah's speed.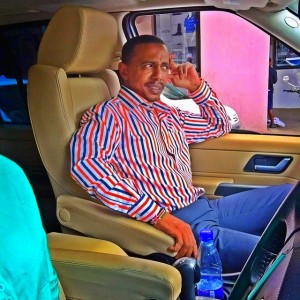 The former BBA representative lives large.She pays house rent amounting to Ksh 50 k per month and drives sleek cars.Clearly,her lifestyle require a man with deep pockets.