Lilian Muli is no doubt one of the most beautiful news anchors in Kenya.The Citizen TV news anchor unleash photos of her during happy moments.
Some of the beautiful photos include: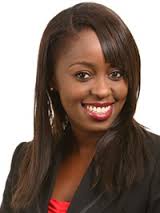 Her smile is always the reason why most men watch television when she's reading the news;genuine!
There are also rumors that Lilian Muli is divorcing her husband Mr.Kanene who she has a child with.People will say anything to be noticed but Lilian remains one of the pillars of Citizen TV screen.