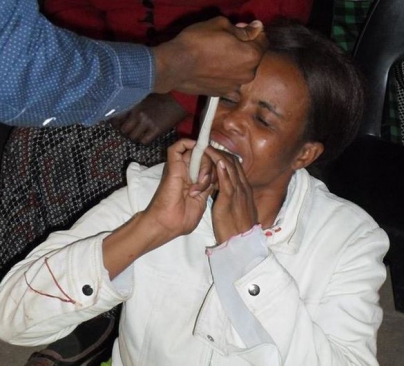 A South Africa Pastor has been arrested for Feeding Congregation with Snake, and the Society for Prevention of Cruelty Against Animals has opened a case against him.
The pastor whose church meets in Soshanguve, in Pretoria, South Africa claims that he had powers to change a snake into chocolate, and then force the congregation to eat it.
In one occasion, the rogue pastor ordered the snake to change into a cloth and he ordered the congregation to line up and eat it so that they can be holy.
His arrest was prompted by complaints from the congregation that the act is ungodly and it goes against Christian faith.
The pastor joins a long list of preachers who even claim to have powers to heal diseases like AIDS in the name of God only to turn out to be conmen and women.