African presidents earn better than any public servant in their respective countries.The salaries,however,vary across countries with Cameroonian president earning the highest salary.
The Africa Review has compiled and analyzed salaries of African leaders to try and see what they tell about the relationship between those in power and their subjects.
In Kenya, President Uhuru Kenyatta and his deputy William Ruto last year announced a voluntary 20 per cent salary cut and invited other top government officials to follow suit. A few did, reluctantly.
In Tunisia, former President Moncef Marzouki, then facing an economic crisis in the post-revolution period, announced a two-thirds pay cut, slicing his annual pay from around $176,868 (Ksh 17m) to 'just' $58,956 (Ksh5.8m).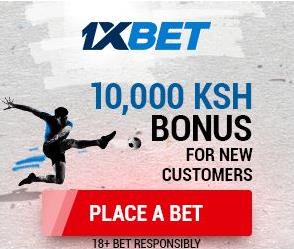 Nigerian President Muhammad Buhari recently announced that he will take a voluntary salary pay cut, which is a good gesture.
When most African leaders get into power, the first thing they do is to increase their salaries. Among the leaders who have done so include King Mswati of Swaziland, King Mohammed VI of Morocco and President Eduardo dos Santos of Angola
African presidents are among the highest paid presidents in the World despite the continent being ranked the poorest.
Below is a brief summary of African Presidents salaries:
Country              Net pay per year ($)
Cameroon                 600,000
Morocco                    460,000
South Africa             272,000
Tanzania                   192,000
Algeria                       164,000
Equatorial Guinea   150,000
Kenya                        132,000
Comoros:                   115,000
Congo Republic        110,000
Namibia                     110,000
Zimbabwe                  100,000
Mauritius                    104,558
Cote D'Ivoire              100,000
Liberia                          90,000
Rwanda                        85,000
Angola                          81,075
Ghana                           76,000
Malawi                          75,543
Egypt                            72,000
Nigeria                         70,000
Mali                              69,609
Botswana                     66,713
Gabon                           65,000
Zambia                          56,000
Dr.Congo                       52,797
Etc