Most marketable university courses in Kenya are popular courses with high probability of employment and good pay.Such courses are rare and attract the best brains.
Sometimes it's difficult to identify a marketable course,especially when you are fresh from high school,but our work as Venas News is to ensure not only you follow your dreams,but also develop a blossoming career as early as today.Nevertheless,we ensure you don't pay the so called career experts,who sometimes mislead students due to the disconnect between these professionals and the real world.We make it our work to reveal to you the university courses employers demand most,and here is the list.
Medicine
Computer Science
Statistics
Communication &Social Media(make sure you specialize on social media)
Engineering (Electrical and Electronic, Software, Civil)
Law
Nursing
CFA (Chartered Financial Analyst)
Architecture
GIS and Remote Sensing
Real Estate
Aviation(Piloting)
Bachelor of Commerce(Bcom)+CPA
Bachelor of Business Information Technology (BBIT)
Certified Investment and Financial Analysts (CIFA)
Monitoring and Evaluation
Supply,Procurement and Purchasing
Biostatistics
Oil and Gas Engineering
Computer Engineering
Actuarial Science +CFA/Actuarial Professional papers
Web Design
Forensic Science
BA Linguistics
Applied Statistics with IT
Software Engineering
Top 3 most appealing degree programs in Kenya include Bachelor of Medicine and Surgery,Bachelor of Software Engineering and Piloting.These are courses which take a graduate less than 3 months into graduation to secure employment.
Bachelor of Actuarial Science is good but a graduate MUST stand out in order to earn more and secure the best titles.To do this,he must pursue Actuarial professional certification or CFA.Any of these two courses will ensure he becomes a hot cake.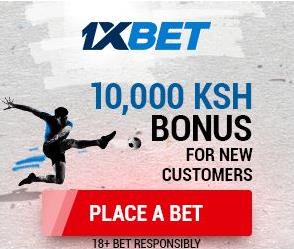 Another course which require professional certification is Bachelor of Commerce.We warn that if you pursue a common professional certification like CPA,you will not stand out…you must pursue CFA,CFE or ACCA,which have international recognition.
Monitoring and Evaluation is also another hot cake in the NGO sector.We reveal that more than 90 % of M&E experts earn at least Ksh 150,000 per month.This course is not only well-paying but also very marketable.
Bachelor of Statistics also ranks among the most popular degree programs in Kenya.With this course,alongside statistical tools like R Gui,Stata,SPSS and proficiency in Excel,you will land a well paying job.The beauty of this course is that you can work in any sector,be it health,banking,insurance,manufacturing and NGO—the course is wide and diverse.
Bachelor of Criminology and Forensic Science is also a very attractive course,especially if you are eyeing an NGO or NSIS.For your information,NSIS employs these professionals in droves,they do so because of it's relevance and the increasing threat of Alshabaab. The course is also widely applied in the world of security firms,which are increasingly becoming relevant in Kenya.
Oil and Gas Engineering is a rare course,very rare that if you throw a stone amidst 1000 job seekers you will hardly hit a graduate of Oil and Gas Engineering.Even so,there are professionals who work in the oil sector and pocket upward of Ksh 1 million per month.For instance,Tullow Oil pays a fresh graduate Ksh 270,000-Ksh300,000 per month…imagine this is someone who possess zero professional experience who is paid this amount.
And finally,the world has literary moved online where online shops,social media marketing and business in this environment are booming.It is for this scenario that students wanting to pursue journalism and mass communication should skew their specialization towards social media marketing.I can assure you you will be hot cake after graduation.