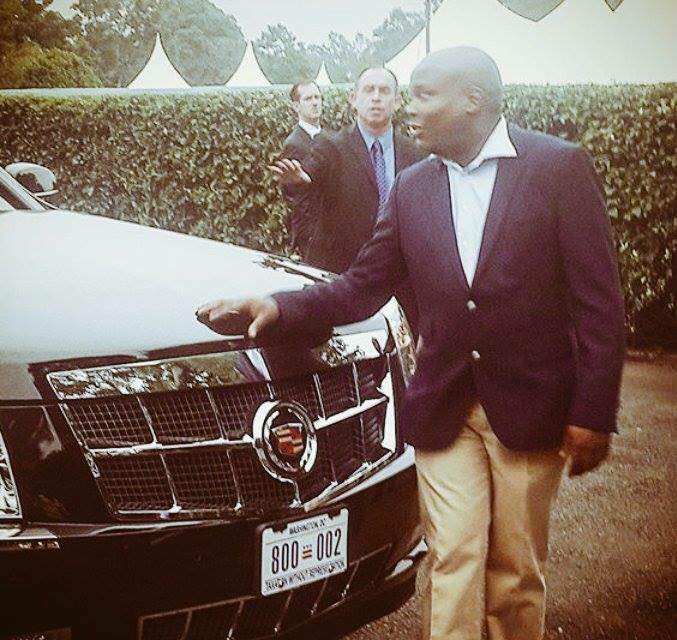 President Uhuru Kenyatta's Personal Assistant,Jomo Gecaga being restricted from touching the Beast by American security men.
The hawk eyed men in uniform noticed that Gecaga was about to touch the sleek car,they ordered him off before they give him a thorough beating.He immediately obeyed their instructions and moved 10 kilometers away from the car as he stare at it like a statue.
Later,this photo went viral on social media,as many Kenyans thanked God at least he was humbled.
Mike Sonko wearing Police Jacket to have a clear view of Obama's motorcade and the beast.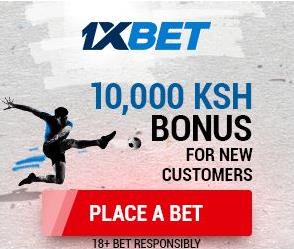 The Nairobi Governor is not new to drama,as he always does everything to attract attention from both the media and ordinary Kenyans.
Knowing very well that he could be restricted from viewing Obama's motorcade because of security reasons,Sonko wore a Police uniform to access the most protected area at JKIA.He finally succeeded in getting at last 10 meters closer to Obama.
When Barack Obama visited Kenya in 2006 Alfred Mutua referred to him as a junior Senator from Illinois but on Saturday he ate a ample pie and greeted Obama like a King during state house dinner.
Popular Kenyan band Sauti Sol had a chance to entertain US President Barack Obama at State House when he was hosted by President Uhuru Kenyatta.
Kenya Airports Authority head of security Eric Keraithe thoroughly screened at JKIA by American Security Forces.
No one was scared by the American forces who were under strict instructions to search anyone,including senior Kenyan security officers.
This American Security lady wore a stern face when Obama's plane was landing,which scared everyone.This is clearly ideal face of someone who is ready to sacrifice her life for this calling.
Deputy President William Ruto had a chance to greet US President Barack Obama ,ending speculations whether his case at the ICC could prevent him from meeting the visiting head of state.
A hand shake for Ruto meant alot for him and the country since it confirmed that America is ready to work with Kenya despite the Deputy President having the ICC baggage.