During his Kenyan tour US President Barack Obama spent his 2 nights at Villa Rosa Kempinski, ignoring other five star hotels which have existed in Kenya for decades. What is Unique with this hotel?
Villa Rosa Kempinski is a 5 Star hotel located along Waiyaki way and only less than 500 metres from Nairobi City Centre.
The Villa Rosa Kempinski hotel has 200 rooms and suites distributed throughout 10 floors, including a Premier Suite and a vast 4 bedroom Presidential Suite on the top floor.
With state-of-the-art banqueting and conferencing facilities, the hotel's pillar-less grand ballroom is able to accommodate 500 people. Additional facilities for smaller gatherings such as conferences, meetings, and other events are also available.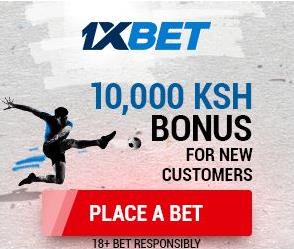 The hotel has a spa with nine treatment rooms, including a couples treatment room, a fully equipped fitness center with dedicated cardiovascular and weight training rooms and an aerobics studio.
The Villa Rosa Kempinski has a Presidential suite which is designed for absolute luxury and comfort, allowing you and your family to enjoy a truly exclusive living space complete with all the modern amenities you could need to make your visit complete.
Aside from a full kitchen, separate living room, dining room, and 24-hour butler to assist you, our Presidential suite has so much to offer our guests.
One is able to spend relaxed evenings on theirvery own private terrace, enjoying the views over the jacaranda trees, or let your own plunge pool and Jacuzzi surround you in pure luxury
The Villa Rosa Kempinski Presidential suite is complete with everything you could wish for to enjoy a truly personal holiday.
Surrounded by such luxury, you're guaranteed to enjoy being in the hotel just as much as you enjoy your time spent exploring Nairobi.
Benefits for guests staying in the presidential suite include:-
• Complimentary personalized mini bar
• Complimentary turn down amenities from the Executive Chef
• Complimentary Breakfast
• Complimentary Transfers between the International Airport, Jomo Kenyatta International Airport and the Hotel.
• Personal Butler
• Personalized Stationery – from the Presidential Suite at Villa Rosa Kempinski
• Complimentary Laundry / Dry Cleaning
• Espresso Machine / Tea Caddy stationed in the Presidential Suite
• Early Check in and Late Check Out
These features make it one of the most unique hotels in Nairobi.