During political campaigns,politicians often promise heaven but when they are elected,washing their dirty linen in public become the order of the day.
This week Kakamega Governor Wycliff Oparanya's daughter, Onduso Ambetsa,  was spotted shamelessly posing for a photo on a Government vehicle.The daughter looked so comfortable that she even had a nap on the car.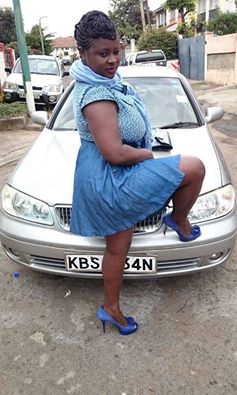 This is not the first case,during the Garissa University attack one of the top Government security officer's children used a government chopper to ferry them to Mombasa for holiday,an incident that caused anger and discomfort among Kenyans.The RECCE squad opted to use a car which delayed their  rescue operation.
This week the Kakamega Governor nearly fought in a funeral with Boni Khalawale but the bull fighter kept his cool and promised to give Oparanya a run for his money in 2017