A clinical trial conducted in Guinea has shown for the first time that an Ebola vaccine protects people from the deadly virus. The result from the trial shows that the injection offered contacts of Ebola cases 100% protection starting 10 days after they received a single shot of the vaccine, which is produced by Merck. Scientists say the vaccine could help to finally bring an end to the epidemic in West Africa, now more than 18 months old.
"This will go down in history as one of those hallmark public health efforts," says Michael Osterholm, the director of the Center for Infectious Disease Research and Policy in Twin Cities, Minnesota, who wasn't involved in the study. "We will teach about this in public health schools."
"It's a wonderful result and a fantastic illustration of how vaccines can be developed very quickly and can be used in an outbreak situation to control the disease," says Adrian Hill, a vaccine researcher at the University of Oxford in the United Kingdom, also not involved in the work.
The vaccine, first developed by researchers at the Public Health Agency of Canada, consists of the Vesicular Stomatitis Virus (VSV), which causes disease in livestock but not people, with the Ebola surface protein stitched into it. It is one of two vaccines currently being tested in the Ebola-stricken countries; the other one is produced by GlaxoSmithKline (GSK). The study of the Merck vaccine was led by Ana Maria Henao-Restrepo of the World Health Organization (WHO) in Geneva, together with colleagues at the Norwegian Institute of Public Health in Oslo, the Guinean Ministry of Health, and others.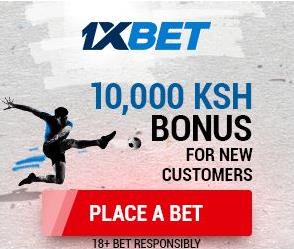 Ebola is a deadly disease and it has caused many deaths in Africa especially in Uganda, Congo, Liberia and may countries in West Africa.