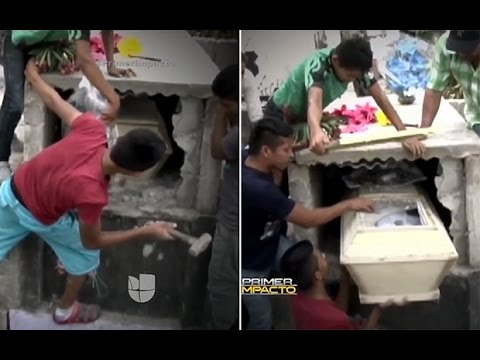 A teenage girl who died in hospital was being buried when she woke up in a coffin and started screaming for help.
Family members started breaking through the concrete tomb to retrieve the girl, Neysi Perez, who was banging the coffin as she screamed hard for everyone to hear.
The crowd who were trying to save the girl successfully removed the coffin from the tomb, unfortunately they found the girl dead, the glass viewing window on her coffin had been smashed and the tips of her fingers were bruised.
They felt dejected when they realized that efforts to save her life were futile; they later reburied the girl in the same grave and called it a day.