Forbes has released a list of the wealthiest people in Kenya.Among them include: president Uhuru Kenyatta,business mogul Chris Kirubi,Atul Shah and Equity Bank CEO james Mwangi.
The list comprises of 15 wealthiest Kenyans where majority of them acquired their wealth through investments while others inherited from family and relatives.
Below is a list of the top 15 richest people in Kenya:
Bhimji Depar Shah & Family
Ksh100 billion
Nairobi
Manufacturing, Investments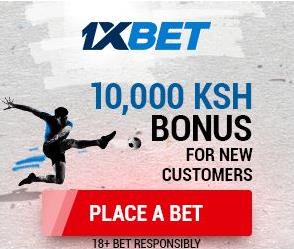 Naushad Merali
Ksh70 billion
Nairobi
Banking, Dairy processing, Tire manufacture, Transportation
Uhuru Kenyatta & Family
Ksh 60 billion
Nairobi
Banking, Hotels, Dairy processing, Real estate[5]
Chris Kirubi
Ksh35 billion
Broadcasting, Investments, Real estate[6]
Atul Shah
Ksh 30 billion
Nakumatt Supermarkets
The Makuha Kago Family
Ksh28 billion
Naivas Supermarkets
Peter Kahara Munga
25 billion
Investments, Real Estate
James Mwangi & Family
18 billion
Equity Bank Group, Investments, Real estate
He is currently the chief Executive Officer in Equity Bank.
Raila Odinga & Family
Nairobi
Petroleum Products Storage , Manufacturing, Industrial Gas Storage, Ethanol
Ksh 17 billion
Manu Chandaria
16.5 billion
Comfraft Group of Companies, Steel Manufacturing, Banking, Investments, Real estate
Pradeep Paunrana
Ksh 8.7 billion
Cement Manufacture, Athi River Mining
Baloobhai Patel
Nairobi
Trans-World Safaris, Investments, Insurance, Banking, Telecommunications[14]
Ksh 7 billion
Jane Wanjiru Michuki[15]
Ksh 5.2 billion
Kimani & Michuki Advocates, Investments, Banking
This is the wife of the former powerful minister John Michuki,he left behind wealth that can feed generations.