A 12 year boy from Mubembe Uganda has surprised his villagers and the entire country by inventing a land-rover and a laptop from wood.
As others struggle with imaginations, for this boy, 12, it's a dream come true given that he was not equipped with technical skills required to advance in the world of technology before he made the historic invention.
The boy is creative, no doubt about it, but who'll expose him to the world!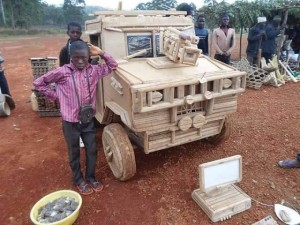 The Land-Rover above is capable of being driven  for some distance before it comes to a halt,the laptop too can perform basic functions of a normal laptop.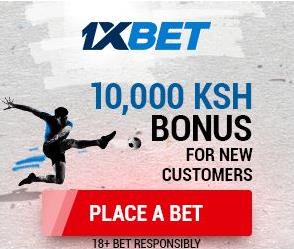 Africa is full of talent but resources are limited.In this era of technology there are a number of youths who have several ideas but implementing them become hard because of lack of good will from the leadership or lack of enough resources to push them to the level where they could be noticed.
Unlike their counterparts from the most developed nations like China,USA,Japan and UK,African children are not in a position to fight for a position in the global platform due to limited resources.