Citizen TV aired a story of Doctor Mugo Wa Wairimu, who has developed a habit of abusing women in his Prestige Healthcare Clinic situated at Githurai.
The video clearly showed footage of how Mugo unzipping unzipped and did the unthinkable to a pregnant mother who had checked into the clinic for treatment.
"The media house responsible for this took the most partisan stand in 2013 elections. They are not God and whatever they say is not and will never be gospel truth," Mugo said.
"I've fought many wars because of my convictions and I'm determined to take this fight to its logical conclusion," he continued.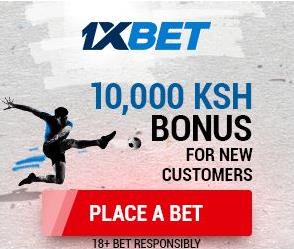 "I challenge my accusers to explain why they had to wait for dozens of episodes to happen before they raised the alarm. Any sane citizen knows that he/she has a legal duty to prevent a felony before it happens. It's an offence under our penal code to FAIL TO PREVENT A FELONY. Why on earth did any sane individual get the time to record dozens of incidents before taking legal action. And why rush to the media instead of to the police?" he concluded.
The incident has shocked Kenyans, including senior Government officials who have now called for immediate arrest and prosecution of the fake Doctor.
Dennis Itumbi, Director Digital Communication has ordered Mugo Wa Wairimu to rush to a nearby police Post and record a statement before the law catches up with him.
Meanwhile, it has been confirmed that Mugo Wa Wairimu is not a qualified Gynecologist, he dropped out of Nursing school when he realize that he couldn't make it.He has been operating two clinics, one at Githurai and another one at Zimmerman.