There are over 1,000 careers,and due to the law of supply and demand,some careers are more flooded than others,making them less marketable.Rewarding careers are few,highly competitive,very marketable and unique.If you are interested to know these jobs,below is the list.

1. Medicine
Medicine is the most rewarding career in the World. Regardless of the country a Medical Doctor practices, the profession is highly rewarding and it draws a lot of respect from other professionals and the public.
The best areas of specialization in Medicine include Orthopedic Surgery, Cardiology, Gastroenterology, Urology and Neurosurgery.
Apart from being the best in terms of ease of securing employment,medicine has the best salary.In U.S.A the average salary of a doctor is $90,000 per year.
2. Chief Executive Officer (CEO)
A Chief Executive Officer holds the senior most position in every organization. He is responsible for day to day running of a firm and reports to the Board of Directors.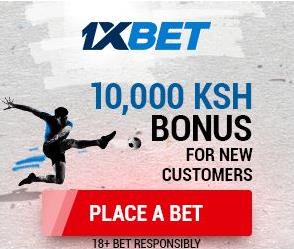 This position is very rewarding since, apart from the normal salary the CEO is paid, they also benefit from yearly bonus, travel allowances, and other benefits which are not common to junior employees in an organization.
Companies in countries like US, Britain and Qatar pay their CEOS salaries in a tune of $1million per month, Africa is also catching up.
3. Chief Finance Officer
The Chief Finance Officer is responsible for making financial decisions of a firm. He is also directly involved in making strategic decisions of a firm which involves expansion of business and diversification.
The CFO is therefore one of the most critical members of an organization and in most cases he is ranked second after the Chief Executive Officer.
Though the position has a lot of pressure, the salaries offered CFO's is almost equivalent to the packages CEO's are paid.
4. Software Developer
Software Developers work in Technology companies like Google, Apple, Microsoft, Facebook, IBM and many other giant companies which develop software application tools.
The profession is highly rewarding for those who are highly talented in the field.
5. Actuary
Actuarial Science involves measurement and management of risks and uncertainty.
An Actuary can be an independent consultant or seek employment in Insurance firms, Government institutions, Investment Banks or Pension firms.
The profession has been ranked among the most rewarding especially when an individual completes the Actuarial professional courses.