Thika is one of the busiest towns in Kenya and one of the most developing business centres in East and Central Africa.
There are many businesses an entrepreneur can operate in Thika, but we list the most profitable business to start in the town.
1. Motorcycle Spare Parts Business
Motorcycle spare part business is ideal in Thika. Research show that the Thika is in serious demand of Motorcycle business because of the growing number of motorcycles in the town.
The business will not disappoint you since spare parts are not classified as fast moving goods.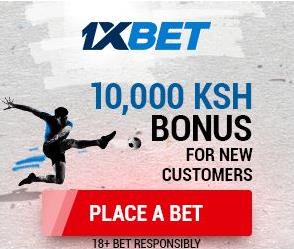 You need a capital of between Ksh 350,000-Ksh 700,000 to start a motorcycle business in Thika.
2. Fast Food Restaurant/Hotel
The presence of Mount Kenya University and other satellite campuses make the town ideal for fast food restaurant.
Nowadays most University Students don't like cooking in their rooms, their most preferred food is Chips and Chicken and related meals. Owning one in Thika will feed you and your generations
You will require between Ksh 100,000-Ksh 300,000 to start a fast food restaurant in Thika.
3. Salon
According to statistics, the number of women in Thika is almost twice that of men, where most of them are aged between 19-45 years. Majority of the women in this town are working class who require their hair done before they check into their offices. Having a salon in Thika will not be something to regret about, but a blessing.
Though there are many salons in the town, we can't discourage you from starting one since competition is everywhere. What you need in order to win customers is to provide quality services to your esteemed customers….they will come again and again.
The capital required to start a salon in Thika depends on the size and other factors like rent but you need approximately Ksh 200,000 to Ksh 350,000.
4. Children Recreation Centre
A recreation centre for children is the most ideal business to start in the town since it will attract majority of the kids to your facility.
This facility might require a capital of not less than Ksh 1 million but profits will be extra ordinary huge. You can take a loan if you don't have ready liquid cash.
5. MPESA
MPESA business is something to try if you don't have enough capital to start an empire. It's good to start small so that you can have time to ponder on the next move as well as learn some managerial skills; MPESA provides a platform to learn both.
Capital required for starting MPESA business ranges from Ksh 100,000 to Ksh 250,000
6. Taxi Business
Taxi business does well in Thika because the town is fast expanding and people regularly move within the town.
The business is profitable especially if it's extended beyond 7 pm.