Every university graduate strive to work for the best paying insurance companies in Kenya.Since many job seekers are not aware what these companies pay,we present the figures that will guide you during salary negotiations.
Insurance is one of the most important sectors in any economy as it provides important services which caution against risks. Many graduates from Kenyan Universities as well as from foreign universities make efforts of starting their careers in the Insurance industry without necessarily minding how much they will be paid.With the right certificates insurance companies are the best places to work in Kenya.
The salaries for insurance companies in Kenya vary depending on the department one works in, year of experience and the company policy. Some Insurance companies pay their executives extremely well while paying juniors pea nuts. For Instance, a CEO in an Insurance company in Kenya earns a monthly salary of at least 1 million; the heads of departments earn more than Sh 500,000 each where as fresh graduates each less than Sh 30,000 in some Insurance companies.
Below is a brief guide on how much Insurance companies in Kenya pay fresh graduates.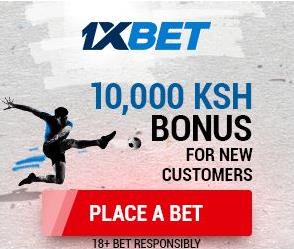 Monthly salary(Ksh)
Britam  Fresh graduate/Trainee                        50,000-75,000
Old Mutual Fresh Graduate/Trainee                40,000-70,000
Jubilee Insurance  Fresh Graduate/Trainee    45,000-65,000
UAP Insurance       Fresh graduate/Trainee     45,000-75,000
AIG Insurance        Fresh Graduate/Trainee    50,000-80,000
ICEA Lion                Fresh Graduate/Trainee    40,000- 85,000
AIG Insurance         Fresh Graduate/Trainee    60,000-120,000
AON                           Fresh Graduate/Trainee  40,000-65,000
AAR Insurance         Fresh graduate/Trainee     30,000-55,000
GA Insurance            Fresh Graduate/Trainee    25,000-40,000
Kenindia Assurance Fresh Graduate/Trainee   20,000-50,000
Kenya Orient Insurance Fresh Graduate/Trainee 35,000-45,000
Resolution insurance      Fresh Graduate/Trainee  30,000-70,000
CIC Insurance                   Fesh Graduate/Trainee 50,000-80,000
AMACO                       Fresh Graduate/Trainee   20,000-35,000
Madison Insurance   Fresh Graduate/Trainee   20,000-40,000
The best paying insurance companies in Kenya include Britam,UAP,AIG and APA.The worst paying include Kenindia,Madison and AMACO