Doing ladies handbag business is profitable,cheap to run and ideal in the modern world.To start the venture in Kenya,requires at least Ksh 10,000.
It's not a secret anymore that business of selling ladies handbags in Kenya is a booming venture. It becomes juicier when those engaged in full time contracts with companies engage in this business as a side hustle.The best places to source for women handbags is Eastleigh Nairobi.An the best towns to start the business include Nairobi,Mombasa,Kisumu and Nakuru.
I have interacted with many women engaging in this business, either in part time or full time, and have intimated to me that starting is hard but once you gain referrals and enough customer base, becoming rich will not be a theory but part of you. What you need to know is where to buy cheap and maximize profits by setting wide profit margin.
To be on the safer side, ensure you have a good Facebook Page with at least 3,000 followers. You can promote your page or tell your friends to like it and share with their friends. Facebook has become the largest single source of customers for handbag sellers in the country.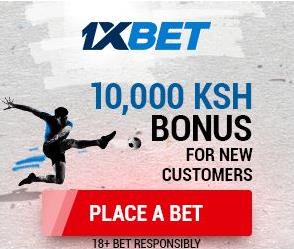 The capital required for women handbag business vary depending on the location and where you intend to conduct the business.
If you have Ksh 15,000, you can comfortably start the business. However, you will be moving around selling to your friend since a physical location might be expensive. I encourage anyone to start the business from home and monitor its performance before deciding to operate from a stall.
A careful selection of physical location is important. In order to operate from a  stall be prepared to have at least Ksh 150,000 if you are in Nairobi and Ksh100, 000 if you will be operating in Mombasa, Nakuru, Kisii or Kisumu. This mount will cater for three months' rent, a license and the cost of buying your first stock.
The best place to buy women handbags is either Gikomba or Eastleigh, Nairobi. If you are outside Nairobi, please don't allow those brokers in your town to make extra ordinary profits from you. What they normally do is to buy from Gikomba or Eastleigh and come to sell for you at exorbitant prices.
Buying in bulk at Eastleigh will enable those guys to reduce the price significantly for you, thus allowing you to make good cash from sales.
A single bag normally ranges from Sh 500 to Sh 1,800 and you can sell between Sh 2,000-Sh 3,500.This will make you double profit.
Once you have purchased your bags, take clear photos and post on your Facebook Page together with price tag but indicate NEGOTIABLE.
Alternatively, you can take some to your friends or family members to have a look at them and eventually buy if it's their taste.