Ladies and gentlemen;
I am happy to be back home ahead of the El Nino. I called to speak to you on the sorry state of affairs in our country, particularly our economy. Since Jubilee came to power, it has insisted that the economy is growing and Kenyans can sit back and relax. We in Opposition have warned that we are on the road to nowhere.We warned that jubilee is over borrowing, over spending and over stealing.
We have warned that the cost of living is rising and Jubilee economics is testing our patience.
We raised alarm that the Jubilee Government had increased our public debt by Ksh.860 billion in one year, from Ksh.1.8 trillion to Ksh.2.6 trillion. This was an increase of 50 percent, the largest annual increase in our history. The Grand Coalition government increased the debt by Ksh.900 billion in the five years it was in office, an average of Ksh.190 billion. We warned that Jubilee was borrowing at almost five times the rate at which the Grand Coalition government borrowed.
When we raised questions, we were called names and told off in words that cannot be taken back. Political posturing, bickering and insults replaced honest debate. A lot of time and a lot of trust were lost.An ugly reality now mocks us.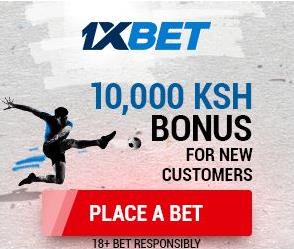 The National Treasury has acknowledged that it is facing a cash crunch due to a combination of domestic and international loan repayments falling due, slow collection of government revenue and demands for disbursements. But the wastage and inefficiency persists in government.
The recovery and the job creation witnessed between 2003 and 2012 are disappearing.
I have always believed that people are ready to handle the truth. So I wish to be honest with Kenyans, if the government won't be.
The truth is that our economy is underperforming. All of the 10 African countries whose economies are among the 20 fastest in the world are growing at 7 per cent plus. They include:Liberia…………..10.4 per centNiger…………..8.0 per centCote D'Ivoire…..7.9 per centEthiopia………….7.5 per centGhana…………7.3 per centMozambique….7.2 per centTanzania………..7.2 per centRwanda……….7.1 per centDRC…………..7.1 per centZambia………..7.1 per centUganda………6.2 per centKenya………..5.2 per cent.At 5.2 per cent, Kenya's economy is number four within the East Africa Community. We are only better than Burundi. The idea that Kenya is the region's biggest economy may soon be a myth. Tanzania will catch up with us in four years and become 20 per cent bigger economy by 2030.Last week, Imperial Bank was put under receivership. We last had collapsing banks in the 1990s when YK92 wreaked havoc on our nation.Things are bad at the Nairobi Securities Exchange. The media reported last week that investors at the NSE have lost another Sh60 billion in the last one month. This extended the losses to Sh530 billion since prices of shares started falling seven months ago.The market value of all outstanding shares at the NSE has shrunk by 20 per cent from Sh2.43 trillion in March to Sh1.90 trillion by the end of last week. The collapse of Imperial Bank and the losses at NSE indicate a possibility of capital flight.Our budget deficit stands at 10 per cent of the GDP and 18 per cent of revenue. Our public debt has doubled. Foreign debt has overtaken domestic debt. The external debts are mostly commercial and non-concessional. The cost of servicing our foreign debt is rising faster than domestic one largely as a result of huge commercial loans especially the Eurobond. But there is nothing to show for the big loans.
We used to spend 4 per cent of our export revenue on servicing foreign debts. Now we spend 10 per cent.
Last year, we were told that the Sh289 billion ($2.75 billion) Eurobond loan would stop government borrowing from domestic markets, thereby helping drive down interest rates.
Today, interest rates are at their highest in more than a decade, inflation has gone haywire, the government is broke and nobody is talking about Eurobond.
Debt servicing is taking one third of our revenue and it is rising. Our exports have stagnated. But imports are growing. The government is living beyond its means.
One would have thought that when we are at the brink, we would see the bigger picture, be humbled by the reality and live up to our responsibilities.One would have thought that this reality would be reason to bridge the gap between far-flung positions and to bring about solutions in the interest of Kenya. Jubilee however sees this as just another moment for hubris, grandstanding, back passing and big talk.Jubilee refuses to agree that mega corruption in the end leaves even the big thieves with nothing to steal and nothing to pay workers like teachers.Sooner rather than later, the figures were going to refuse to add up. Let us be honest, teachers have not been paid, not because they went on strike but because the government is broke. The strike is the excuse. Counties are getting their money too late, if at all.We are only at the beginning of a long, bruising and miserable journey.
It is upon the president to ensure that confidence returns both among the Kenyan people and to the Kenyan economy. Yet the President glossed over these issues yesterday.Mr President, we need a clear road map to put
Kenya on the path to sustainable and equitable growth. As Opposition, we stand ready to support measures that will steady the economy and ensure respect for our nation. We are ready to support a growth strategy that takes Kenya where it belongs. We know the league this nation should be playing in.
We demand a plan that creates a convergence; with productivity, job creation, fairness and inclusivity at the centre of our growth agenda.Mr President, provide Kenyans with a credible course for a stronger and better future.
Present to Kenyans a credible system to ensure their bank savings remain safe.
Mr President, multiplication of institutions and putting the country on auto pilot will not deliver more or better results. The tribalism consuming our nation is sanctioned by your government through skewed public service appointments. We long pointed it out. You do not need a national values audit and a council of elders to end it as you said yesterday.Mr President, show Kenyans that you care. Think of the families thrown into uncertainty because their bread winners, serving our country as teachers, cannot be paid. Think of the thousands of suppliers of goods and services to your government whose businesses are collapsing because they have not been paid.
Mr President, we demand stability for the Kenya shilling.
Mr President, no wind will guide a sailor that has no destined port.
Tell Kenyans where you are taking them, how you intend to get there and by when.You asked for, and acquired the mandate to steady, not to wreck the nation.
Do not underestimate the urgency of the situation Kenya faces.Do not underestimate your imperative to act.Please get up and report on duty.
HON RAILA ODINGA; EGH
OCTOBER 21, 2015