Starting business near universities,colleges,schools and other training institutions in Kenya is one of the best business ideas entrepreneurs can dream of.Students have money and are willing to by from whoever has what they need at the moment.
University students are full of appetite and they have no Doctors' instructions regarding the type of food to eat. What is provided in a fast food restaurant is their most preferred food.
Opening a fast food restaurant will provide opportunity to slice some pocket money form the ever active college students.
If you have ever had a thought of opening a fast food restaurant then set it up near a college.However,your business will suffer when the college is not in session, but that should not worry you since the profits you will make when they are in session will be enough to compensate for the losses.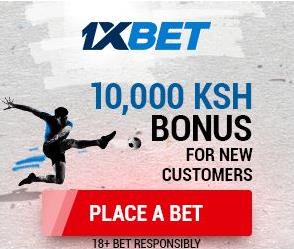 2. Bar + general hotel
You can either decide to open a bar or a general hotel where you will serve student lunch and supper. If you are clever enough, go ahead and open both in one roof.
3. Cyber Café+Photocopy+Printer+Scanner
This is the kind of business you should think of opening near a training institutions before thinking of any other business. Students like photocopying and printing notes and other course work materials. If you have such a business then you'd be assured of regular customers.
4. Boutique/Fashion Shop
College students are sensitive to fashion, they'll do everything to impress. If you open a boutique near a training institution, you'll definitely draw a number to your shop.
5. Salon & Barber Shop
Women will obvious make their hair to look attractive; men on the other hand must cut their hair short. Having a Salon and a Kinyozi near the institution will solve their problem as well as make reasonable profits.
6. Build Hostels
Most Universities and colleges don't provide accommodation for students. As an entrepreneur, you could breach the gap by building affordable hostels for students and good houses for teachers.
7.A gym
Several university and college students will definitely come in numbers.Even lecturers and people who live around would come for physical fitness.
8.Boda boda business
You will definitely make a lot of money from this business.I am sure you know how lucrative this business is.