President Uhuru Kenyatta is facing a mammoth storm, even in his backyard; but that is not a big deal to him.
Prior to 2013 general elections, Uhuru was nowhere near presidency, in fact his popularity was always less than 20 % .However, within one year, he was head to head with Raila Odinga.
Uhuru knows that at the moment he is not popular-that's not an issue to him-the Rift Valley is drifting away and calling him names, not even Ruto's sweet talk has helped. Mount Kenya is also up in arms, putting him in pressure to fix things before they think otherwise.
No matter what people say, the head of state knows what he will do to ascend to power again. He knows the storm is coming, even from his body language, but he has laid down excellent strategies that will see opposition falling on each other.
First, he will ensure that what he promised to fulfill in his manifesto, he has fulfilled. The laptop project will be implemented in 2016.The Standard Gauge Railway will be completed before 2017 general elections. He will ensure the economy is where it was in 2013; he knows where the money is and you will be surprised in 2016 to see everything booming in the Kenyan economy.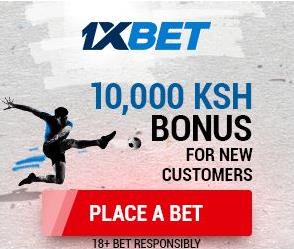 The president promised to build 5 stadiums in five years, he is already building three and by 2017 they would be almost complete.
Uhuru knows that opposition is getting stronger each day due to blunders he's making each day. Sources close to him tell that he is contemplating changing advisors; soon you will see new faces, not just in the cabinet but also at State house. He will also send packing several senior employees at State House.
The mega corruption you are seeing in the Government will soon end after every fish has taken his share. Finally, even Devolution Secretary Ann Waiguru will be shown the door but given a soft landing. You will soon see more
Luhya, Kalenjin and Kamba politicians being given plum jobs. What I can assure you is that, not may Kikuyu professionals and politicians will benefit from now henceforth, just for PR.
Uhuru is expected to influence the appointment of a new chief Justice to replace Willy Mutunga, who is retiring in 2016.He, will also ensure that IEBC is not disbanded-they are friendly.
Finally, he knows that Kenyans are tribal, that's why getting the GEMA votes will not be a big deal. This time he is not sure of the Kalenjin votes, he is therefore determined to get at least 50 % of Kisii votes, 30 % of Kamba votes, 40 % of votes from coast and 20 % of votes from western Kenya. You will then see him being sworn again at Kasarani in 2018.