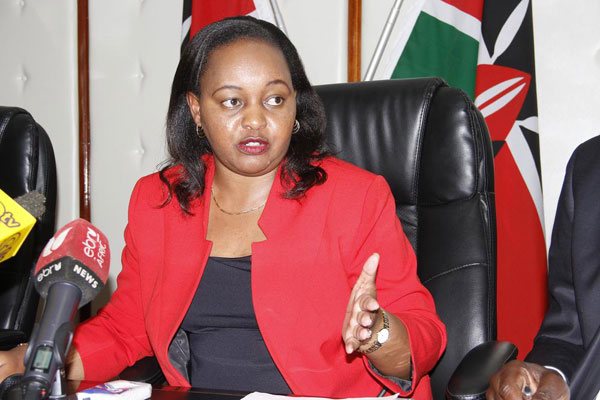 Information reaching us indicates that for the past one week, Devolution Cabinet Secretary Anne Waiguru has not enjoyed the sleep most Kenyans enjoy. There is an elephant in her room-corruption baggage.
Reliable sources from State House tell us that she is under pressure from Jubilee supporters and senior politicians from Mount Kenya region to step aside. Even the Deputy President is not comfortable with her presence in the government. There is also discomfort within her ministry as employees complain of being the victims when anything goes wrong in her minister.
The politicians also argue that Uhuru has lost popularity significantly, even in his backyard, due to the scandals emanating from Waiguru's ministry. They have threatened to quit the party if Uhuru will not do anything about the matter.
It has emerged that nothing is going right with Uhuru's sweetie-as Muthama puts it.She has resolved to resign and allow investigations to be conducted. Any time from now, she will call a press conference to announce her resignation as the Devolution Cabinet Secretary.