KTN investigative journalist Mohammed Ali is a restless man after receiving serious death threats from a 'powerful man' who identified himself as Robert Wachira.
Wachira clearly told Ali that unless he stops opposing and criticizing the government, he will send him to God before his days.
After receiving the threats, Ali took to his Facebook Page to share the information to the public.
"Mr Mohammed Ali, you are a young boy, apparently you just married the other day and you now have a son less than one year old. i want to give you a last warning. life is so precious if you don't know. LEAVE JUBILEE REGIME ALONE. WACHANA NA SERIKALI. WACHA KUINGILIA SERIKALI. UTAUMIA KIJANA.KAMA UNATAKA KUPATA SHIDA UTAIPATA TU. FANYA KAZI ZAKO KWA MAKINI SANA. SITA KWABIA TENA. KAMA UNATAKA KUWA MWANASIASA JIUNGE NA OPPOSITION NA UNJUE KUNA CONSWQUENCES. YOU ARE WARNED YOUNG BOY. NEVER AGAIN OPPOSE OR CRITICISE GOVERNMENT. YOU CAN GO TO POLICE IF YOU WISH. I CAN EVEN GIVE YOU MY NUMBER I AM VERY POWERFUL. 0721 416582. NINAITWA ROBERT WACHIRA"reads his Facebook Post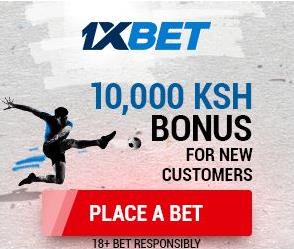 Ali is a thorn in the flesh of many politicians in Kenya. He is known for investigating serious cases involving drugs, terrorism, corruption, murder and money laundering. His actions have in most cases landed him in trouble. Two years ago, he was falsely accused of handling stolen property but he was later released due to lack of evidence.