Nairobi is a City which accommodates people of all classes but most of the population living there are either low or middle class.
This article is targeting low class Kenyans who wish to live in Nairobi for the first time or those ones who intend to relocate from one estate to another.
If your monthly salary is between Ksh 1000-Ksh30, 000 then you fall into this category, but if you earn more than Ksh50, 000 then you have other options.
Remember, saving is an important aspect of anyone's life and in order to save you must not be extravagant.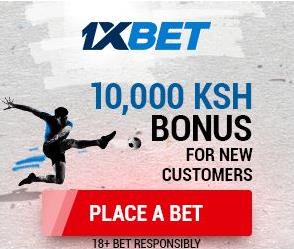 We present the prices of rent for single rooms and bed sitters in some of the estates in Nairobi.Almost all the houses are apartments.
Kayole
Single Room:Ksh 2,000-Ksh 4,500
Bedsitter: Ksh 4,000-Ksh 7,500
Korogocho
Single Room:Ksh 1,500-Ksh 4,000
Bed Sitter: Ksh:Ksh 3,500-Ksh 7,000
Dandora
Single Room:Ksh 2,500-Ksh 5,000
Bed Sitter:Ksh 4,000-Ksh7,000
Kangemi/Uthiru/Kikuyu/Kinoo
Single Room:Ksh 3,000-Ksh 5,000
Bed Sitter:Ksh 4,000-Ksh 8,500
Githurai
Single Room:Ksh 2,500-Ksh4,500
Bed Sitter:Ksh 4,000-Ksh8,000
Kibera
Single Room: Ksh2, 000-Ksh5, 000
Bedsitter:Ksh 3,500-Ksh 7,500
Kariobangi
Single Room:Ksh 2,000-Ksh 4,500
Bedsitter:Ksh 4,000-Ksh 7,000
Mathare
Single Room: Ksh2, 000-Ksh 4,000
Bed Sitter:Ksh 3,500-Ksh 6,000
Rongai
Single Room:Ksh 3,000-Ksh 5,000
Bedsitter:Ksh 4,000-Ksh7,500
Kawangware
Single Room:Ksh 2,500-Ksh 4,000
Bedsitter:Ksh 4,000-Ksh 7,000
Mukuru Kwa Njenga/Reuben
Single Room:Ksh 1,500-Ksh 4,000
Bedsitter:Ksh 4,000-Ksh 6,500
Embakasi
Single room:Ksh 3,000-Ksh 5,500
Bedsitter:Ksh 5,000-Ksh 8,500
Huruma
Single room:Ksh 3,000-Ksh 5,500
Bedsitter:Ksh 5,000-Ksh 7,500
Juja
Single room :Ksh 2,500-Ksh5,000
Bedsitter:Ksh 4,000-Ksh7,000
Kahawa Sukari
Single room:Ksh 4,000-Ksh6,000
Bedsitter:Ksh 5,000-Ksh8,500
Kahawa West
Single room:Ksh 3,500-Ksh 6,000
Bedsitter:Ksh 5,000-Ksh 7,500